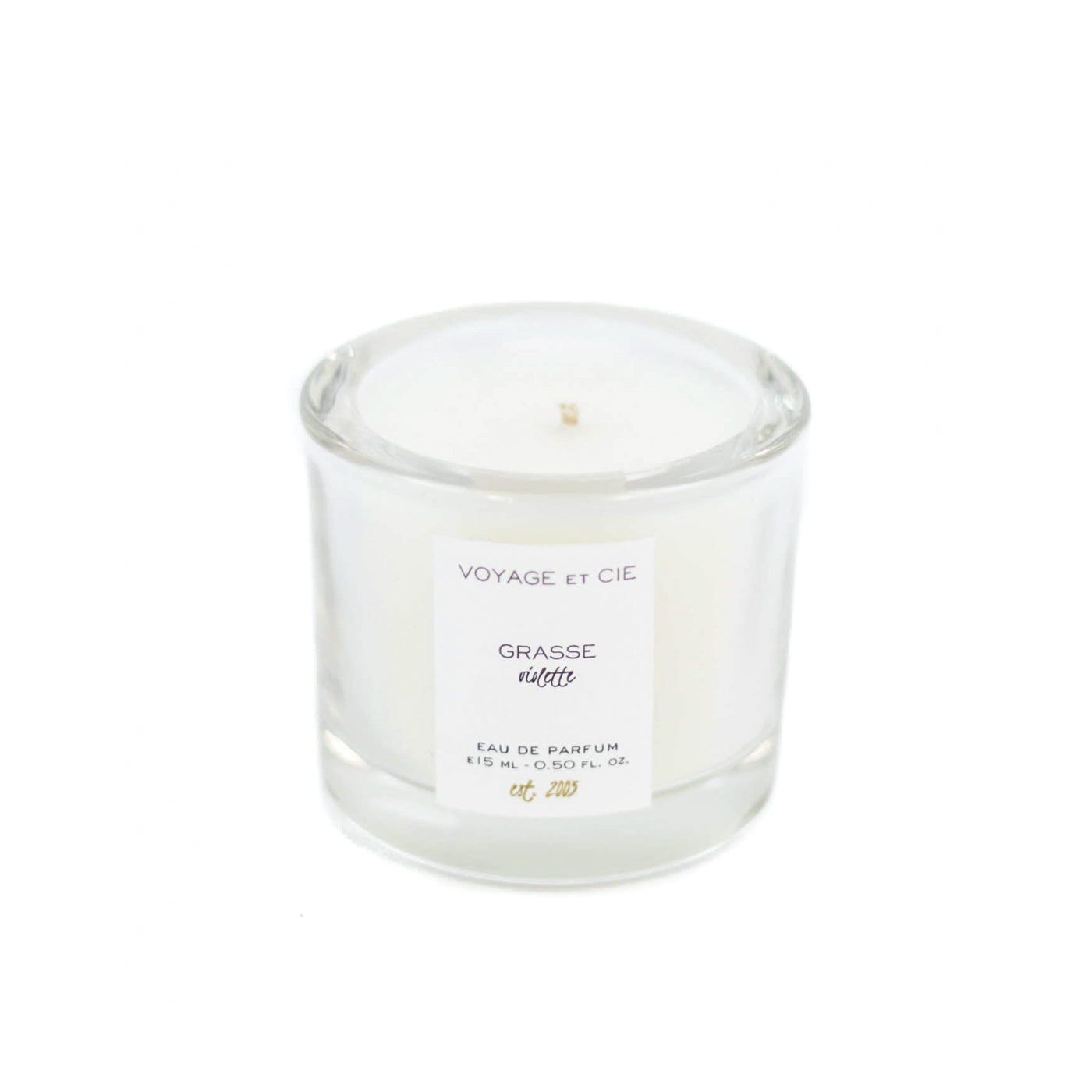 Voyage et Cie Votive, Grasse
This is the signature scent of the Z household, so Lyndsey felt obliged to share her secret with all of you. This small votive lets you give it a try and makes the perfect gifting item. The notes are crisp and fresh with a leafy green, sweet violet that is combined with a hint of musk and woodsy undertones. Basically, it turns any space into a sanctuary. 

Tell Me More
Organic candle with 100% soy and coconut blend. 

1.6 inches tall. 

15 hour burn time.

Made in California. 

Comes in a beautiful black gift box.