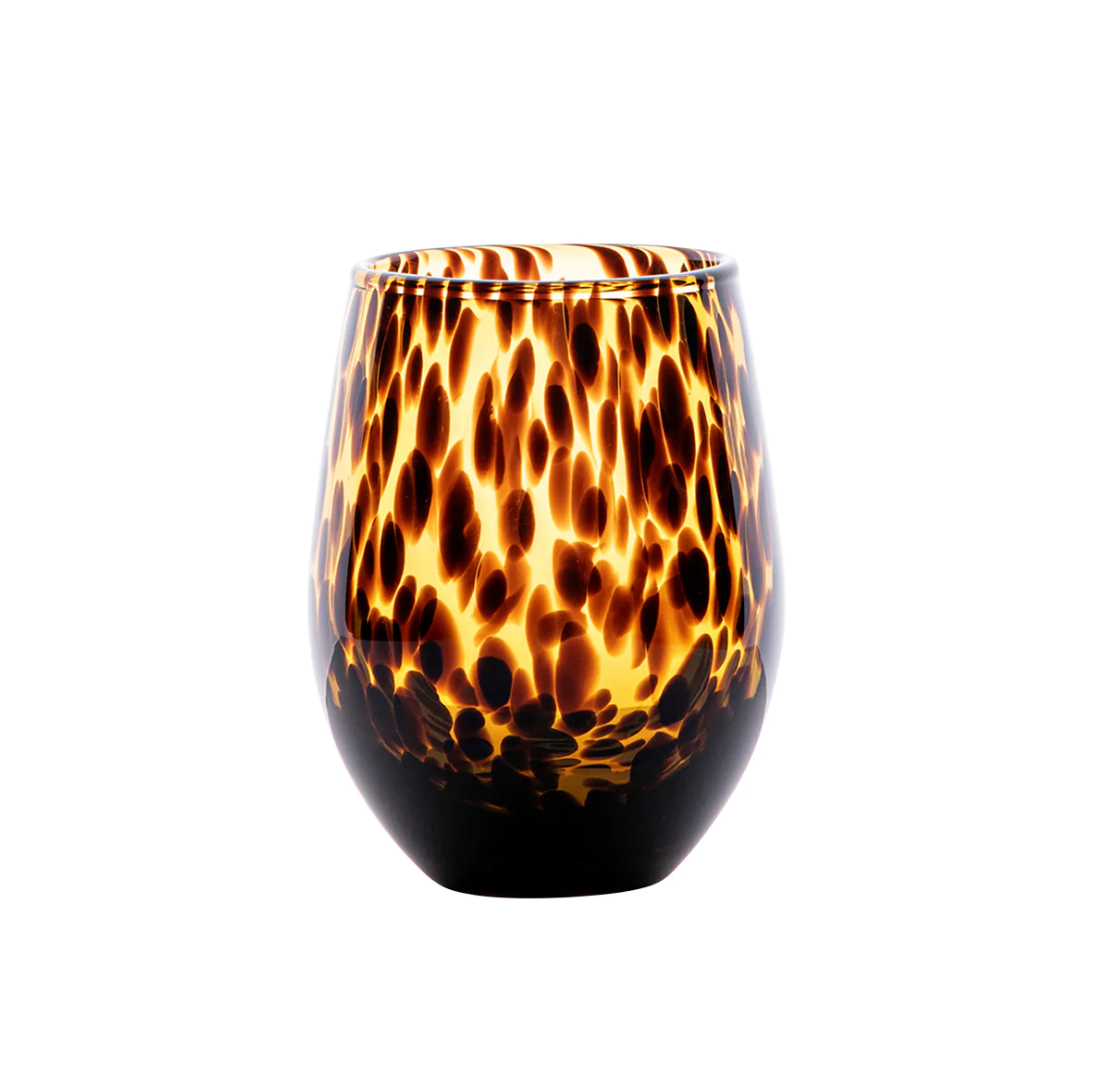 Puro Stemless Wine Glass - Tortoiseshell
This richly hued tortoiseshell stemless wine glass, with translucent brown body and dark specks, is perfectly poised to hold your favorite vintage, cocktail or mocktail of choice.

Gift wrapping is not available for this item.
Please note lead time is 3-5 business days.
Tell Me More
Measurements: 3.25"W x 4.5"H x 3.25"L

Made in: Thailand

Made of: Glass
Take Care
Dishwasher safe, warm gentle cycle. Not suitable for hot contents, freezer or microwave use.