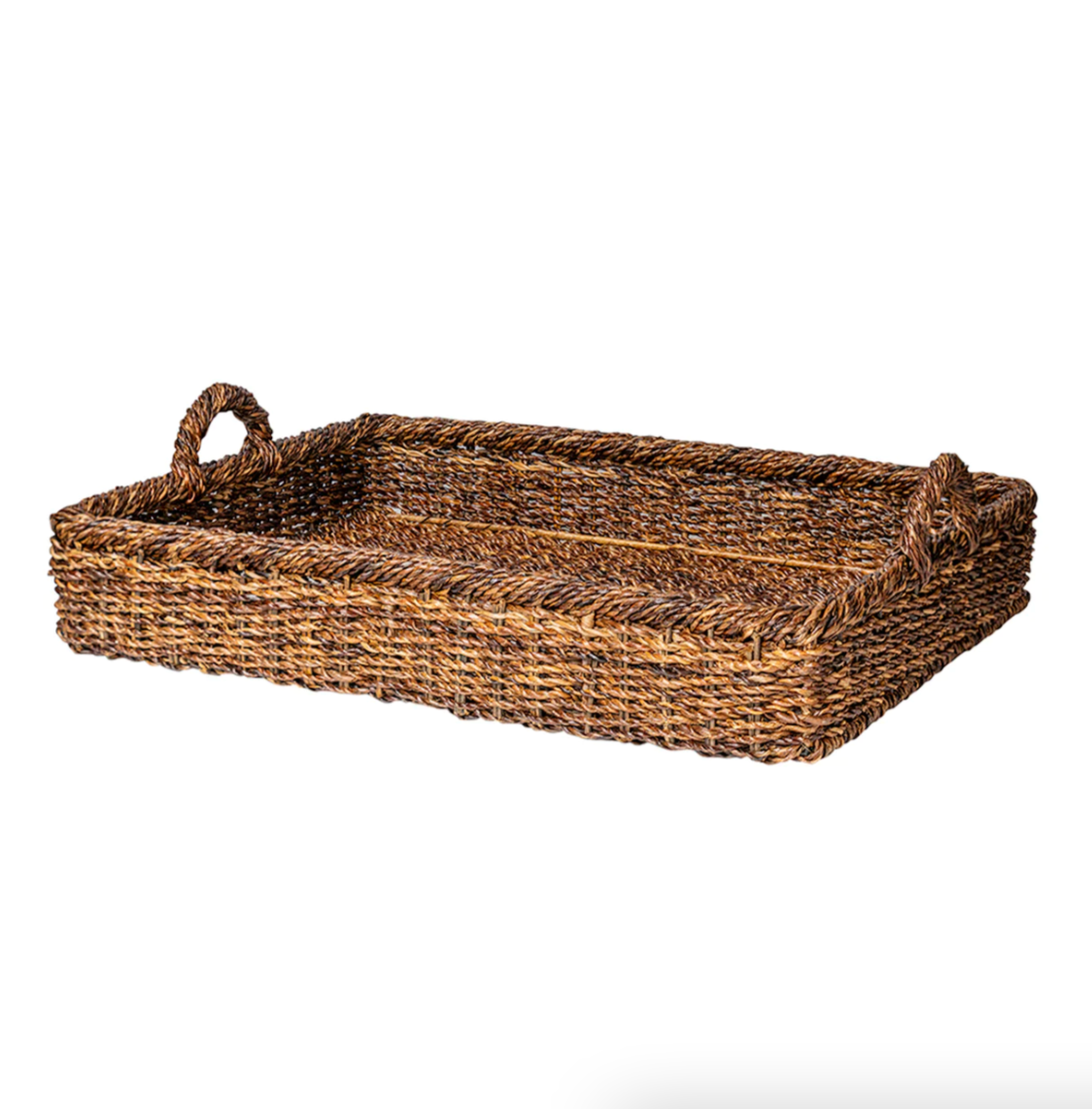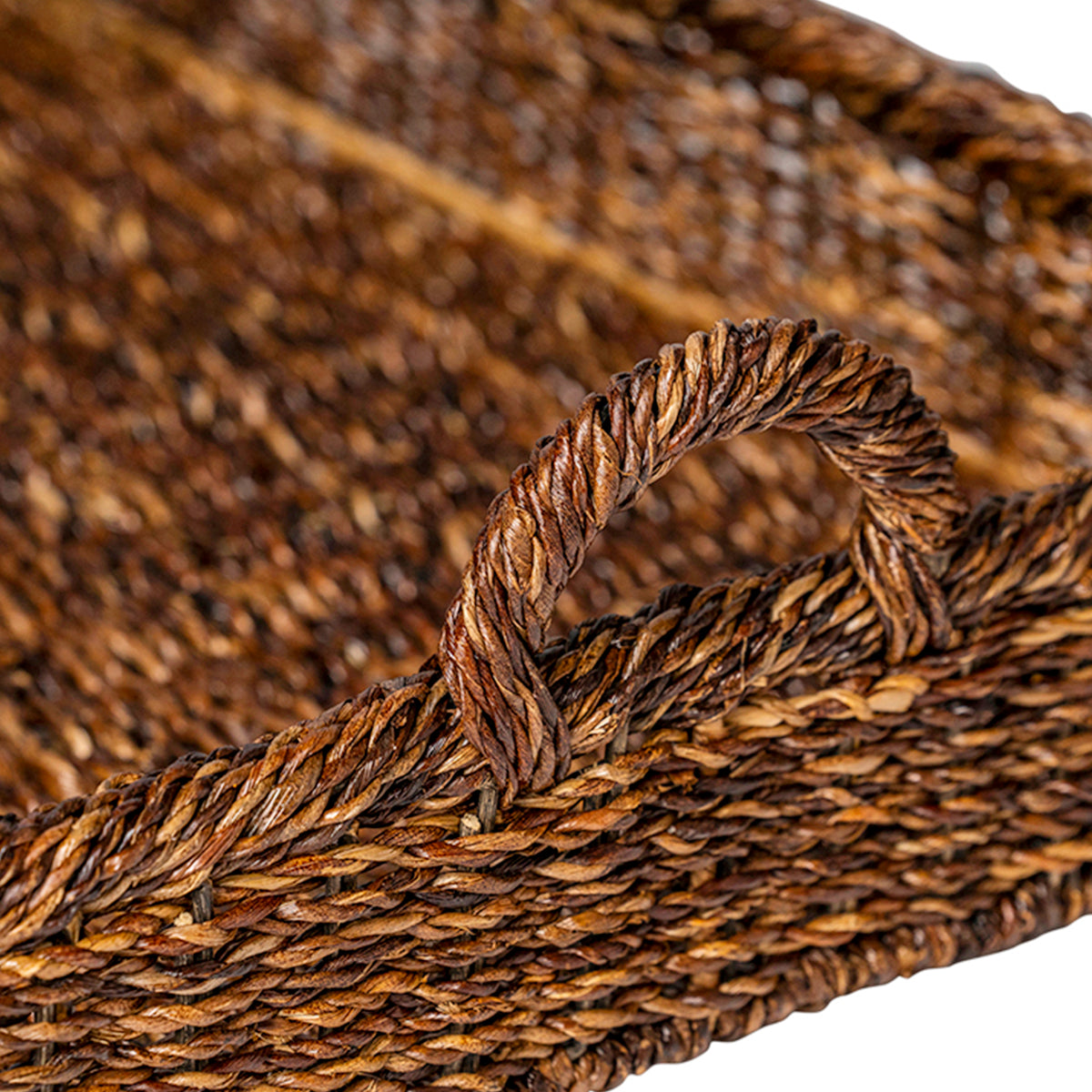 Devon Willow Serving Tray
Inspired by the idyllic woods of Devon, England, this intricately woven tray is as versatile as it is naturally beautiful. Generously sized to serve drinks on the patio or s'mores amongst the fireflies - we also adore displaying it on an ottoman at the hearth for tea things, books, or fireside supper. 

Gift wrapping is not available for this item.
Please note lead time is 3-5 business days.
Tell Me More
Measurements: 16.0"W x 3.5"H x 21.5"L

Made in: Philippines

Made of: Abaca
Take Care
Wipe with clean, damp cloth and/or use soft bristled brush to clean in between weaves. For in-door use only. Keep dry.