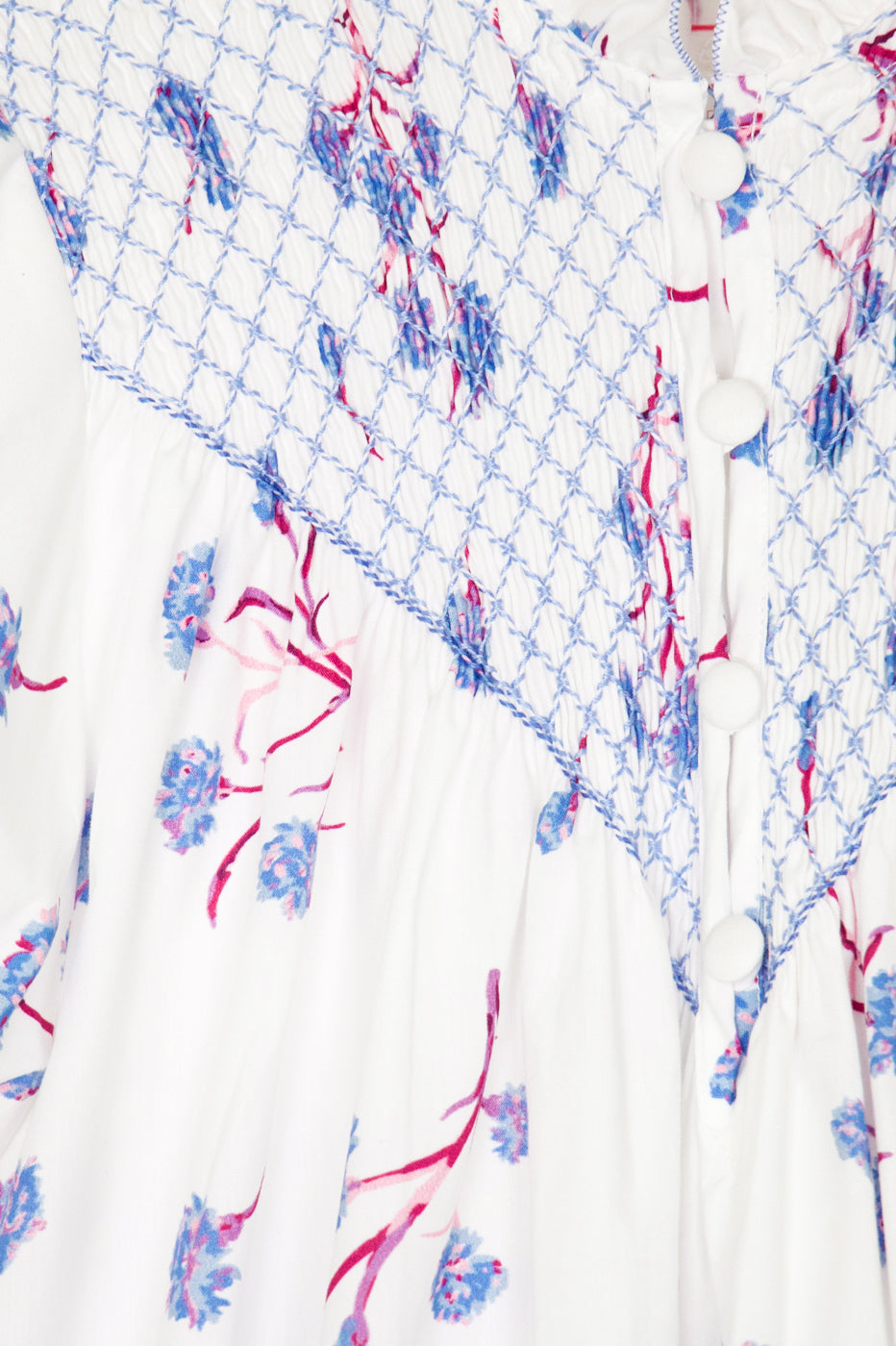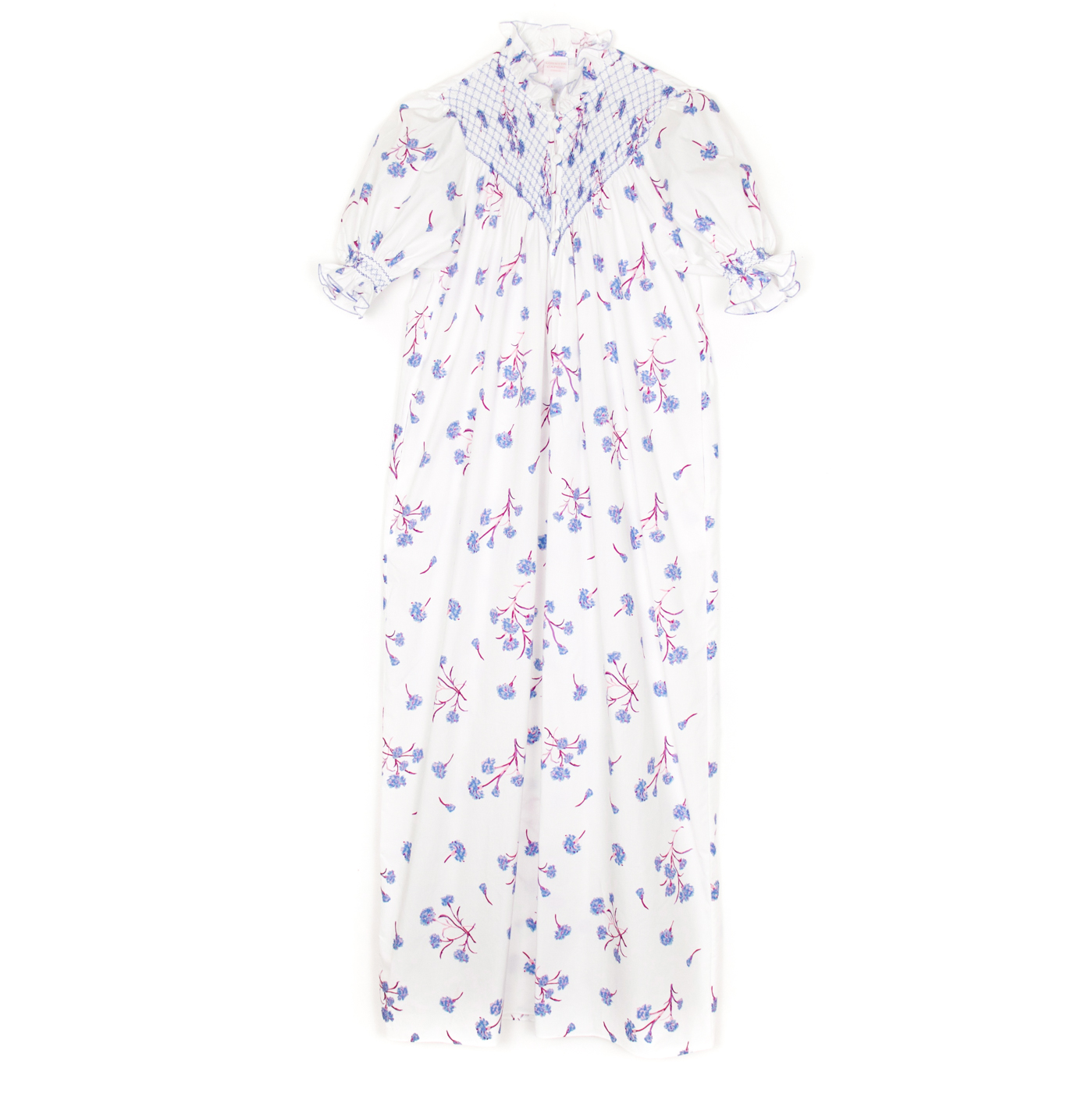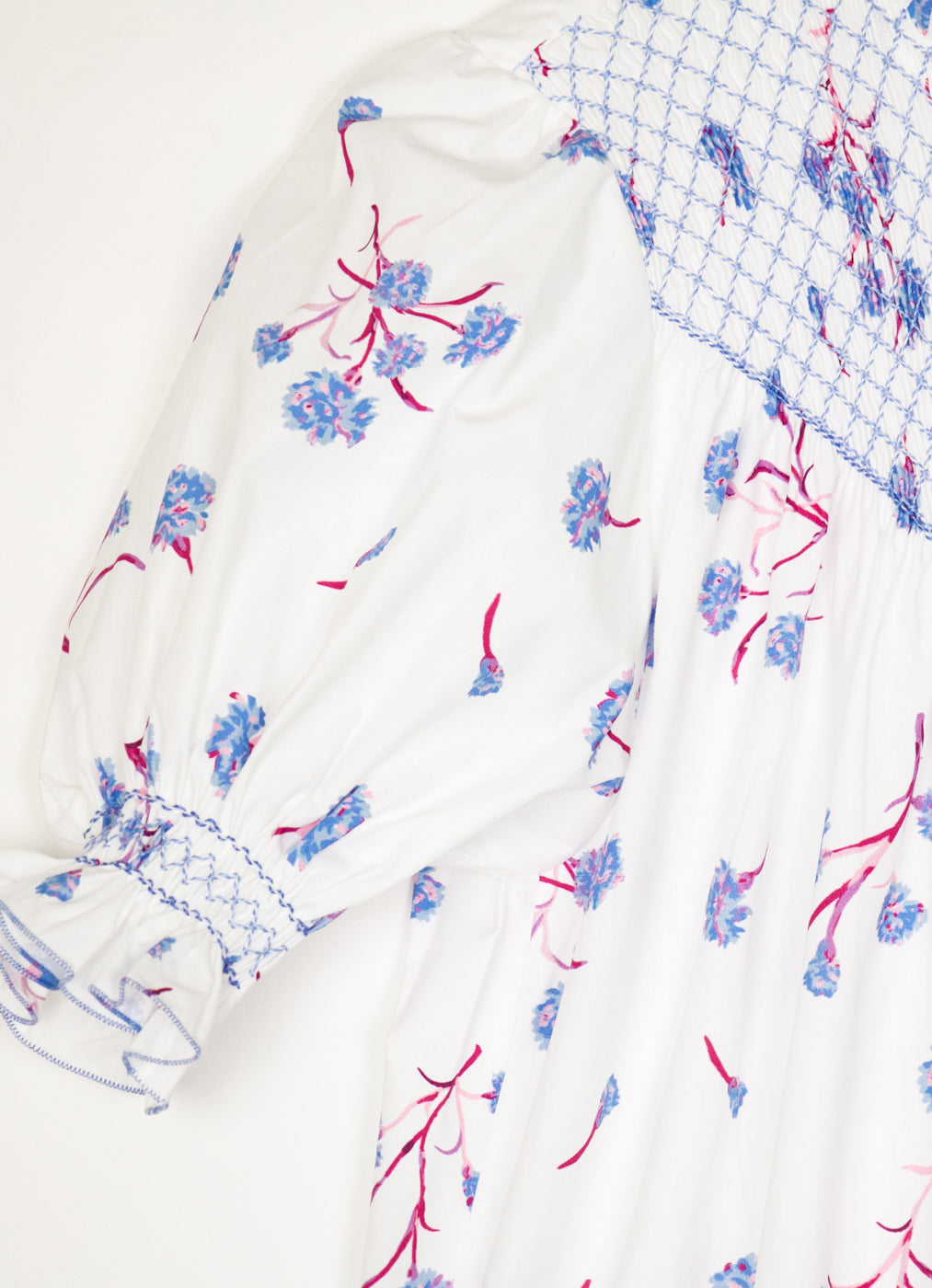 Elena Dress, Blue Carnation Bouquet
The Italian label Loretta Caponi is known for its beautiful collections of tailored pieces and craftsmanship unlike any other. Founded in Florence in 1967, the label is known for their signature 'catanella' stitch, married with modernity in whimsical, feminine pieces. LZ has been a huge fan of the label for years and has found their pieces to be continued staples in her closet season after season. 
This dress is exclusive to The Avenue. 
Tell Me More
100% Cotton.

Short sleeved maxi dress.

Contrast hand embroidered details.

True to size.
LZ is 120lbs, 5'7" & takes a S.