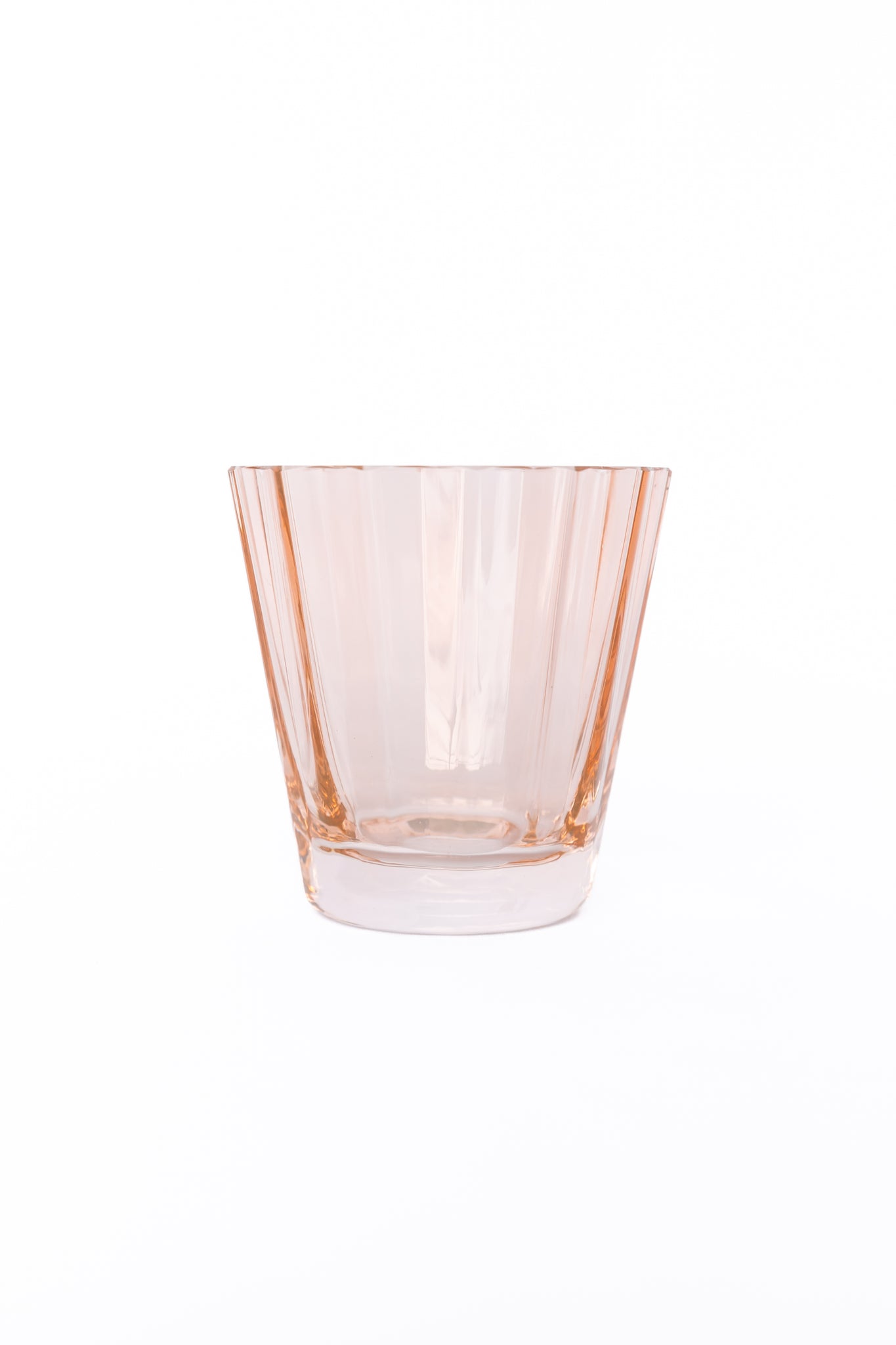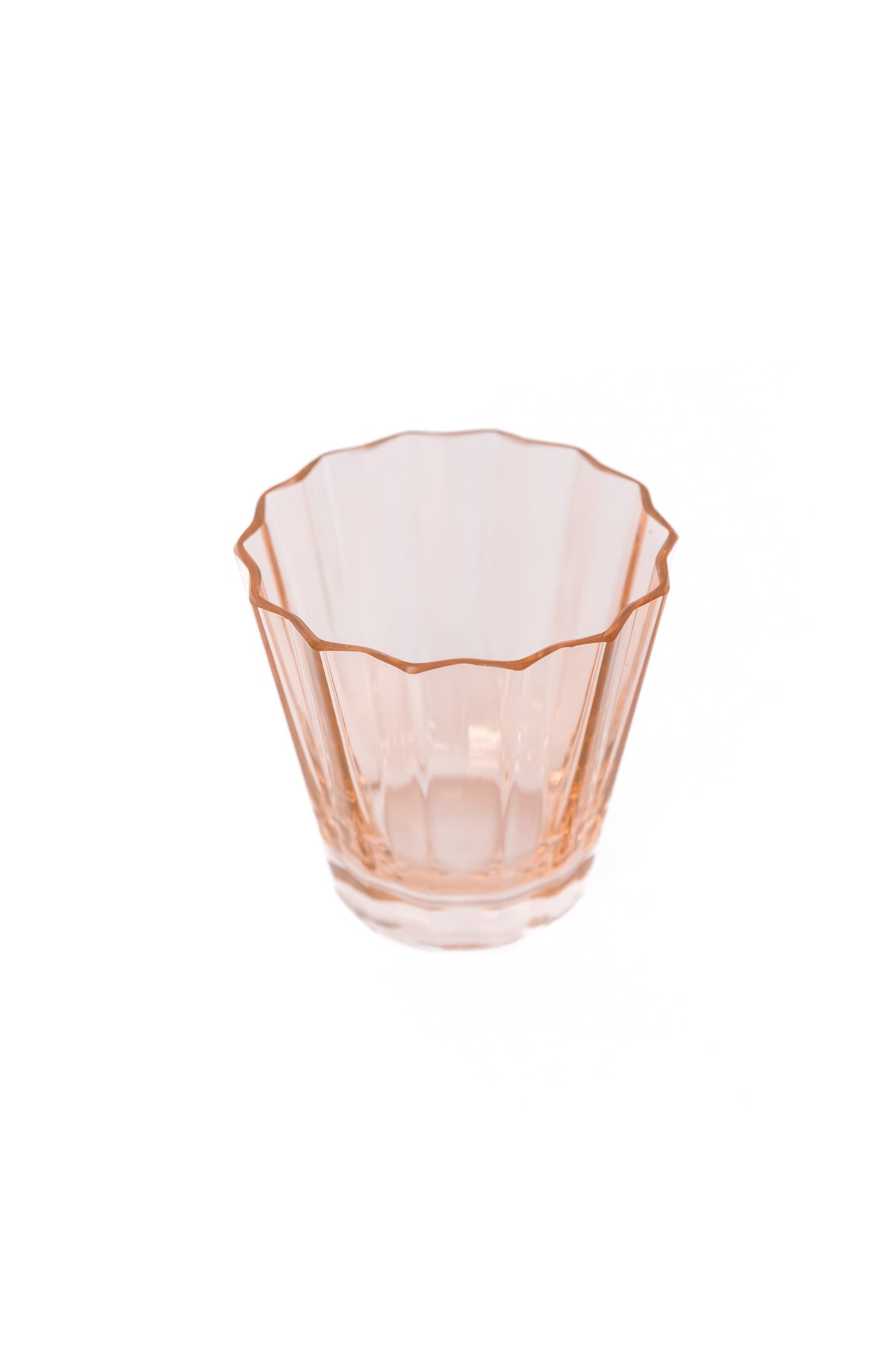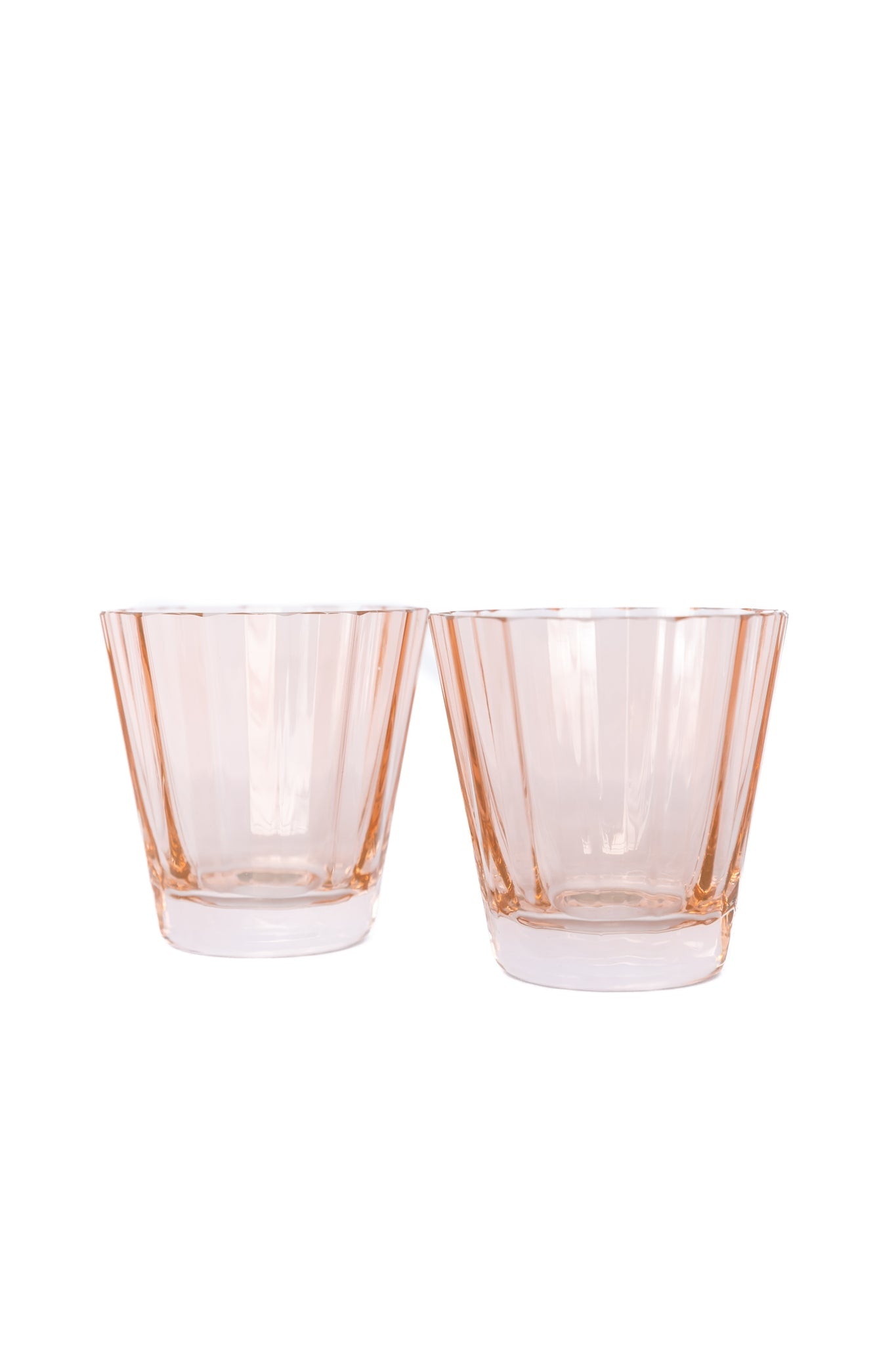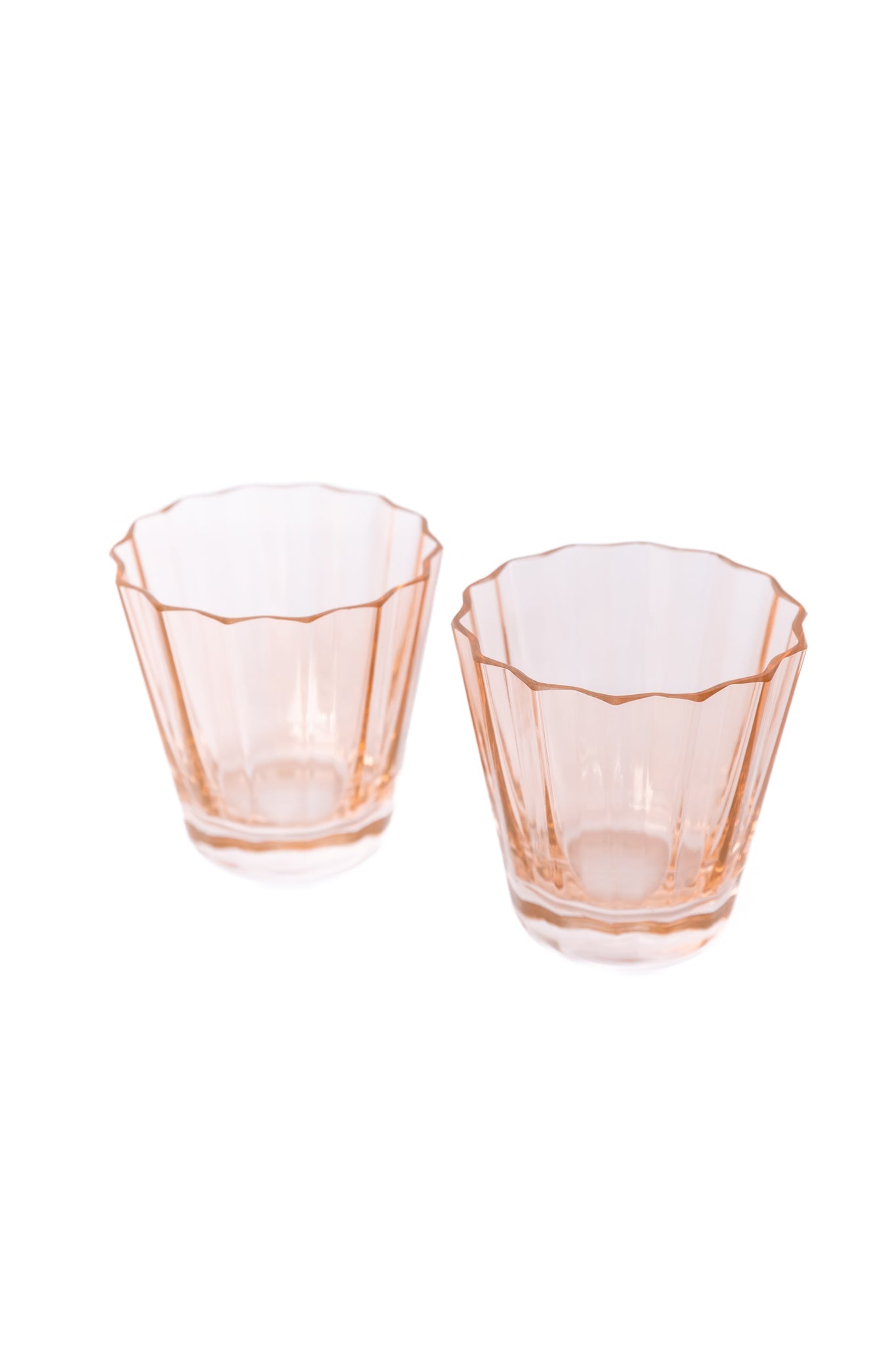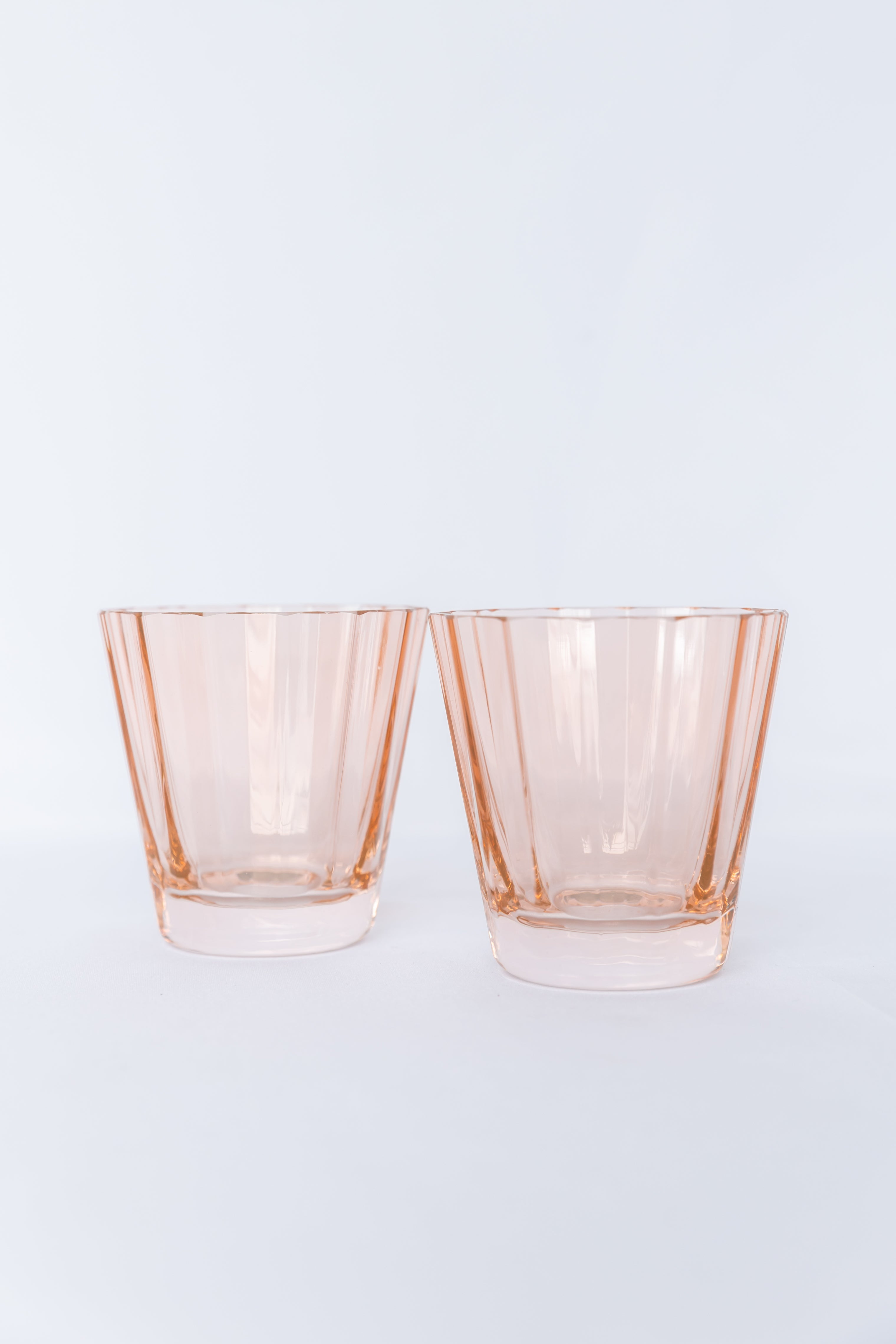 Sunday Low Balls (Set of 2), Blush Pink
The dinner table is where memories are made, and memories are exactly what inspired this collection. The founder of Estelle Colored Glass has named the collection in honor of her grandmother, Estelle, who she describes as "a jewel of a person that instilled in me an appreciation of the pastime of  treasure hunting for beautiful finds -- especially for the kitchen which was the heart of her home.
The Sunday Collection is inspired by years of memorable southern Sunday dinners, where special guests would gather for a delicious meal served on the finest china. The new Sunday collection is a celebration of these joyous occasions and the glassware that adorned our dinner tables.
Please note lead time is 5-10 business days.
Gift wrapping is not available for this item.
Tell Me More
Set of 2
Delicate scalloped design
3.75 inches tall x 3.5 inches wide

Holds 9 ounces
Hand-blown glass
Made in Poland
Take Care