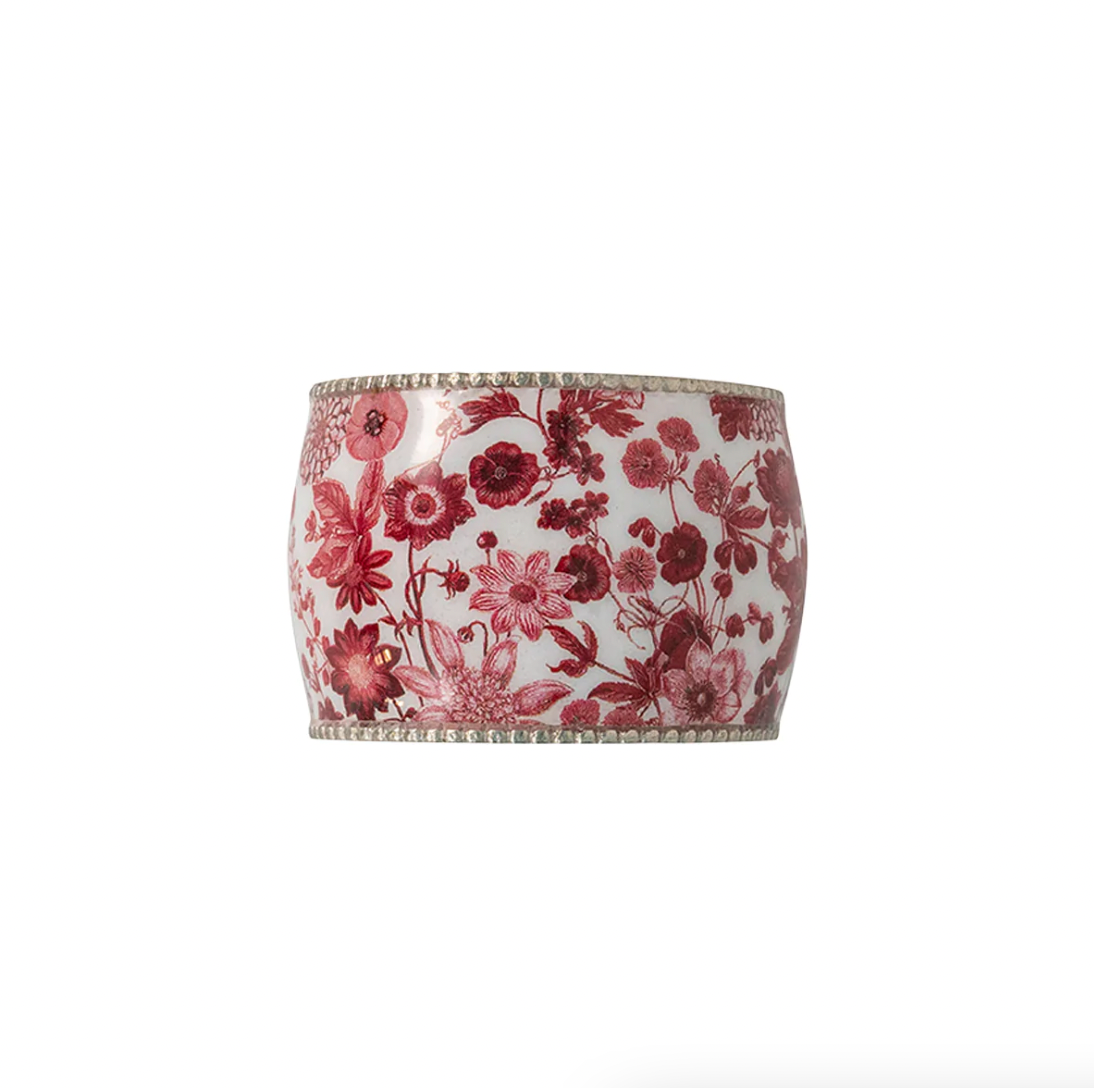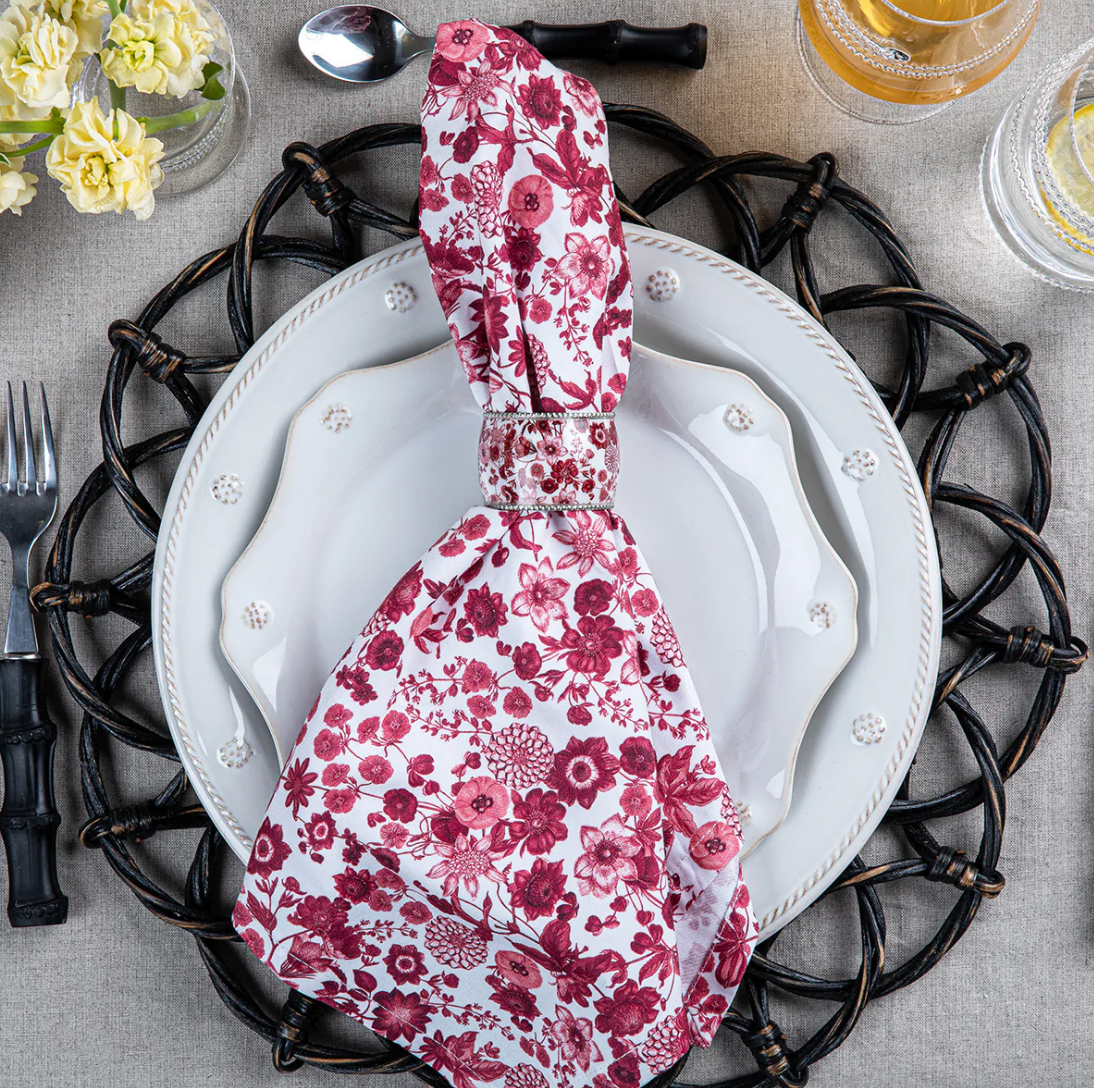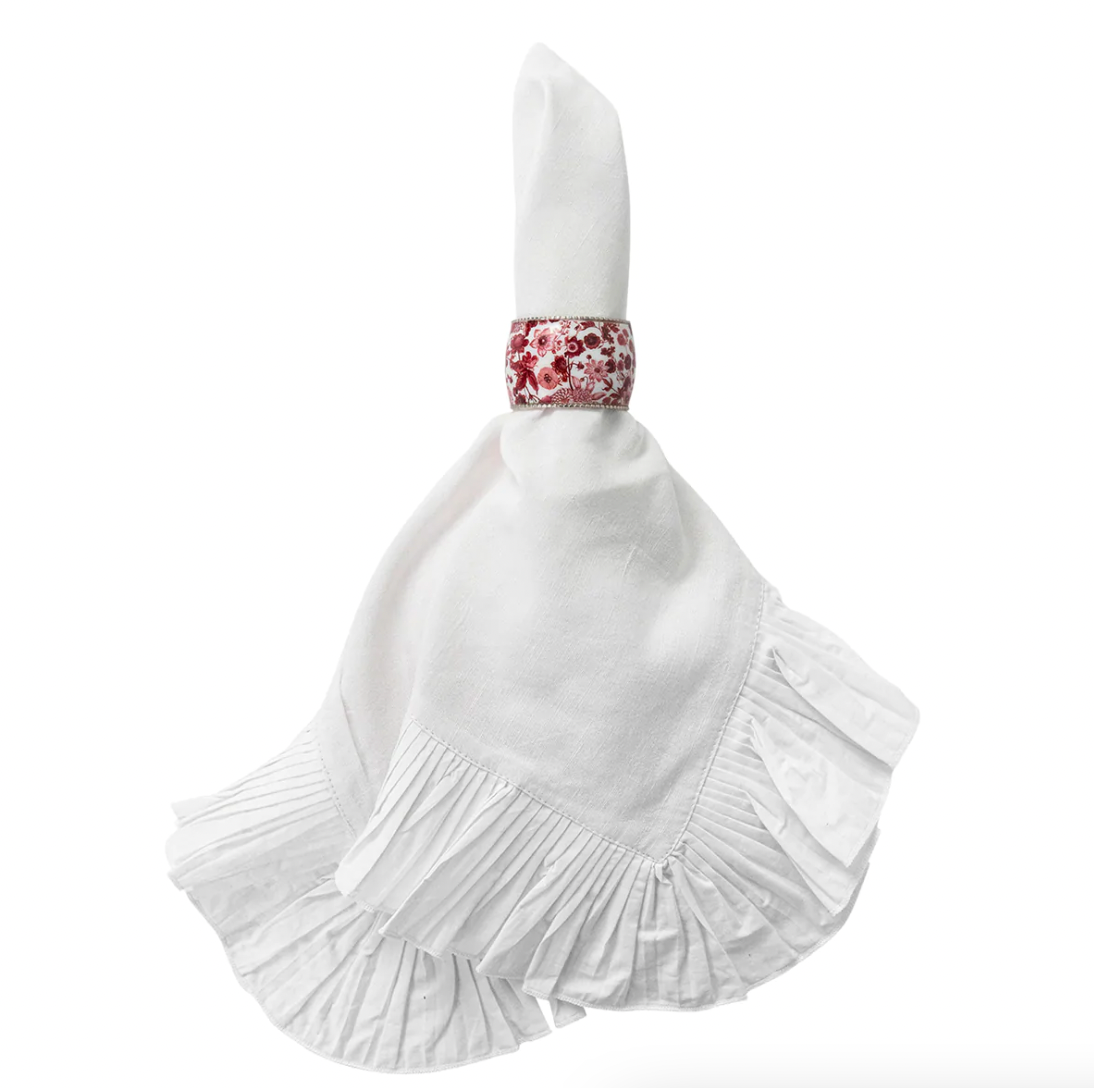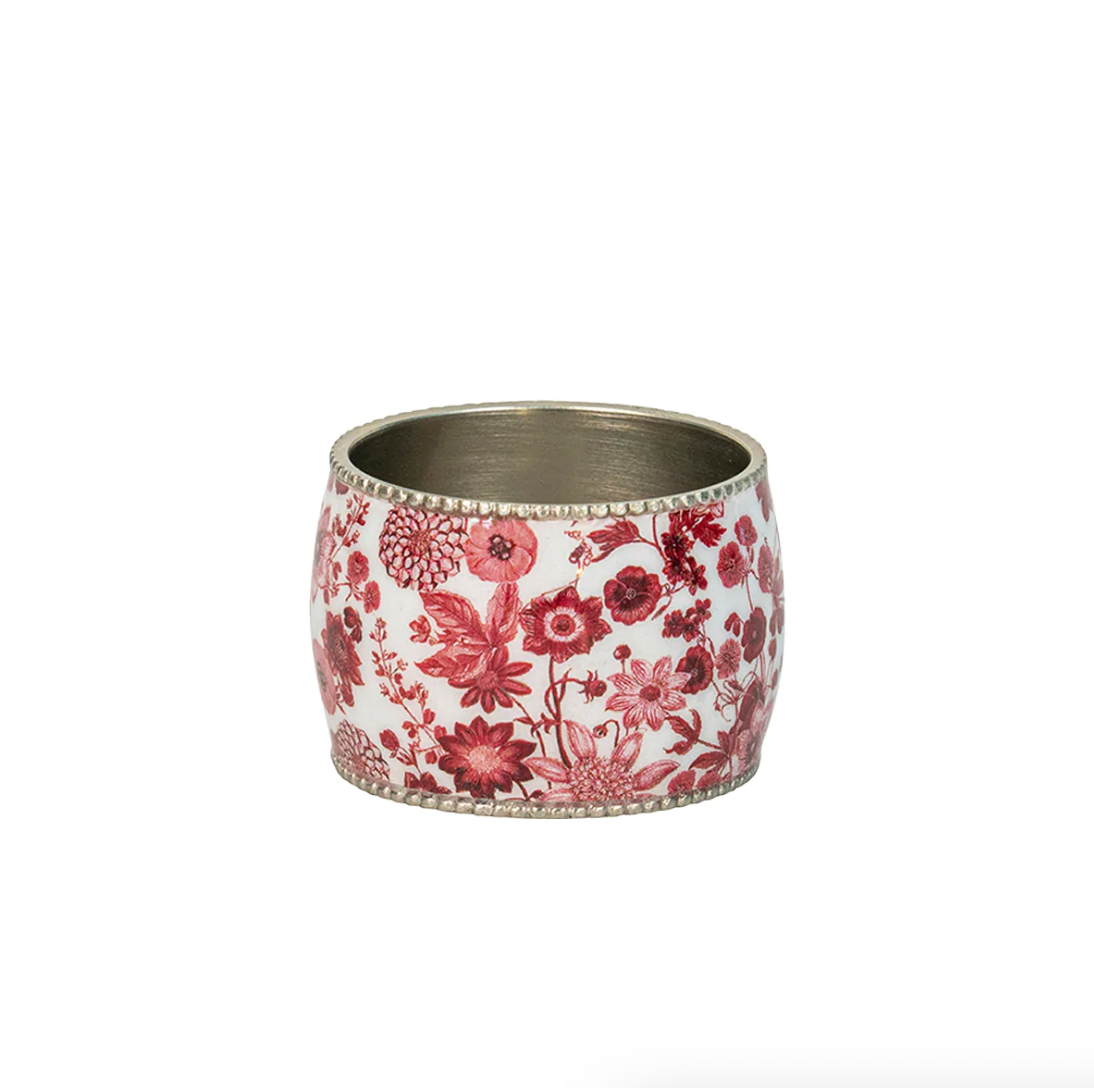 Field of Flowers Napkin Ring - Ruby
An accent of jewelry for the table, our enamel napkin rings are trimmed with a prim little aluminum braid and pull together table settings with a becoming floral finish that we think is just blooming brilliant! 

Gift wrapping is not available for this item.
Please note lead time is 3-5 business days.
Tell Me More
Measurements: 1.75"W x 1.25"H x 1.75"L

Made in: India

Made of: Aluminum
Take Care