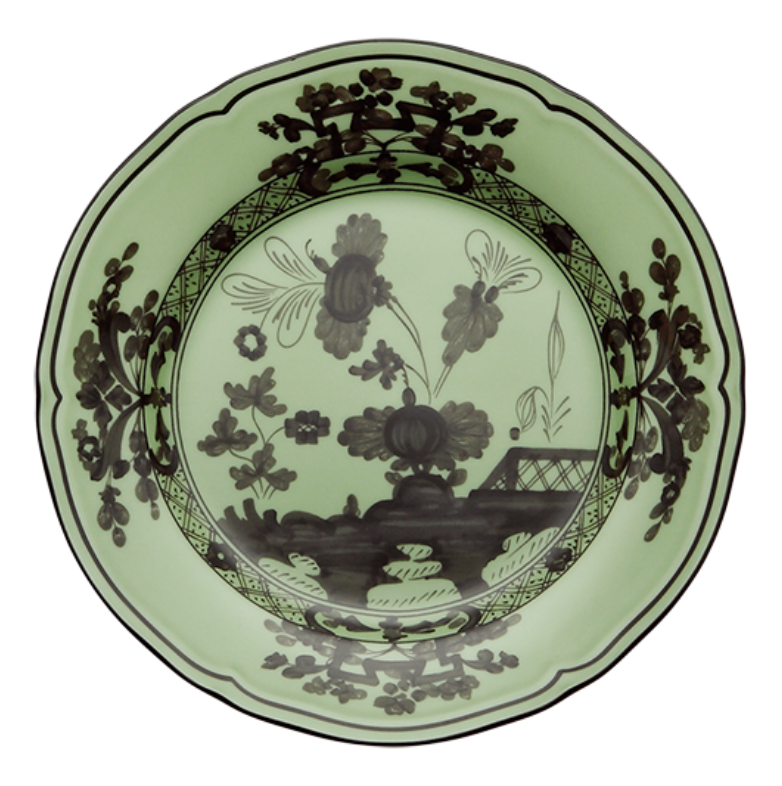 Oriente Italiano Bread Plate, Bario
More often than not, our dishes are the star of our dinnertime show, so if there's one piece worth making a stand-out, it's just that. Richard Ginori's iconic Oriente Italiano exudes a playful elegance like no other dish does. Both confident in its color combinations and striking in the hand-painted design, it's obviously suited for a steak dinner but we think it's up to snuff for a breakfast taco Saturday just the same. No mealtime occasion is too mundane to deploy the best and most beautiful tools in your decorative dining kit.
It stands on its own beautifully if you choose to go a more restrained route with the surroundings, but by all means, more is almost always more, and we are not opposed to going long on more items of interest; our recommendations include but are not limited to murano glassware, marbled crackers, monogram linens and gilded chopsticks.
Tell Me More
Porcelain dinnerware 
6.75 inches in diameter 
Decorated by hand in Italy 
Sold individually 
Take Care