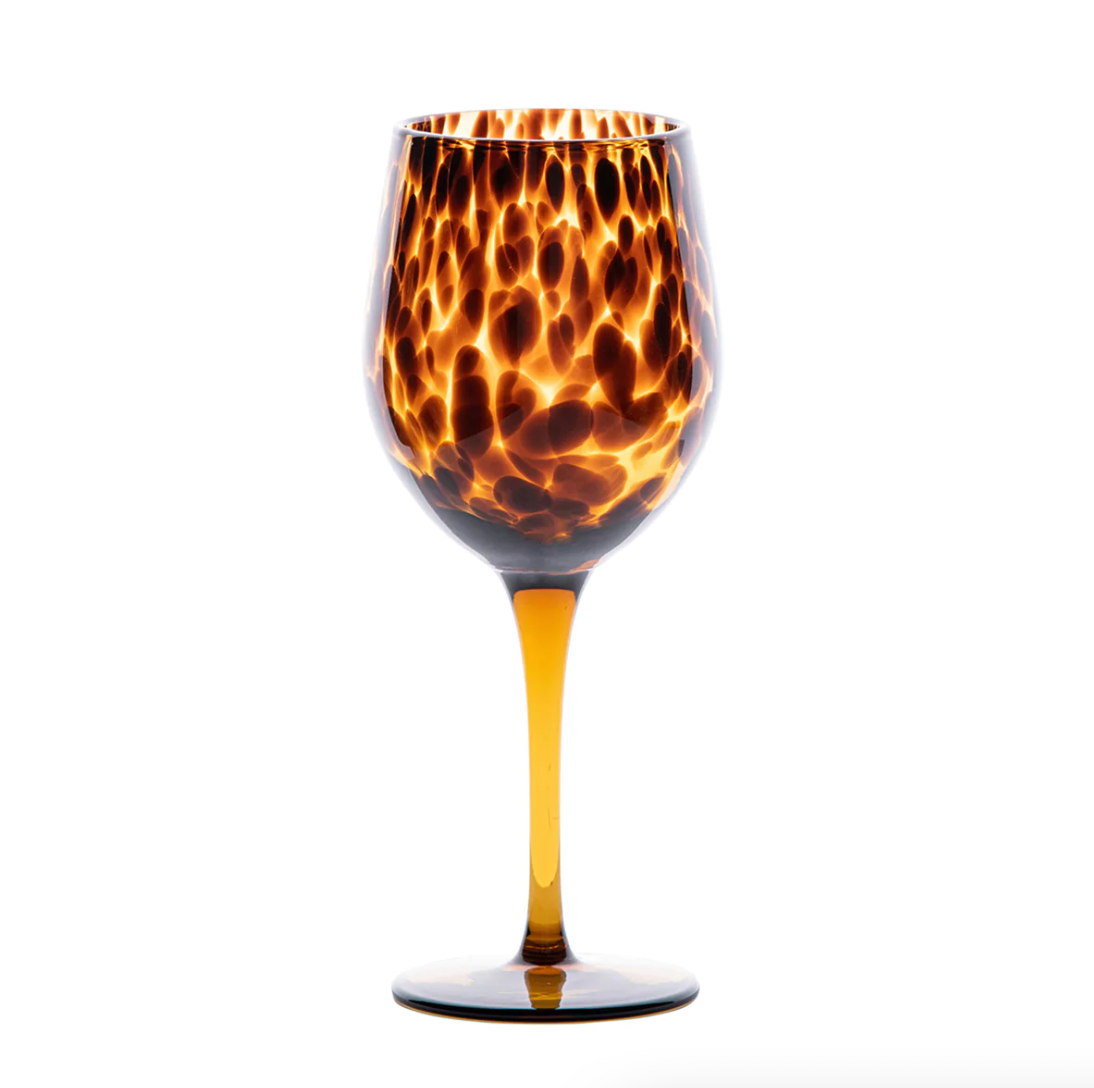 Puro Wine Glass - Tortoiseshell
This richly hued tortoiseshell wine glass, with translucent brown body and dark specks, is a handsome glass from which to enjoy your favorite vintage.

Gift wrapping is not available for this item.
Please note lead time is 3-5 business days.
Tell Me More
Measurements: 3.5"W x 8.5"H x 3.5"L

Made in: Thailand

Made of: Glass
Take Care
Dishwasher safe, warm gentle cycle. Not suitable for hot contents, freezer or microwave use.