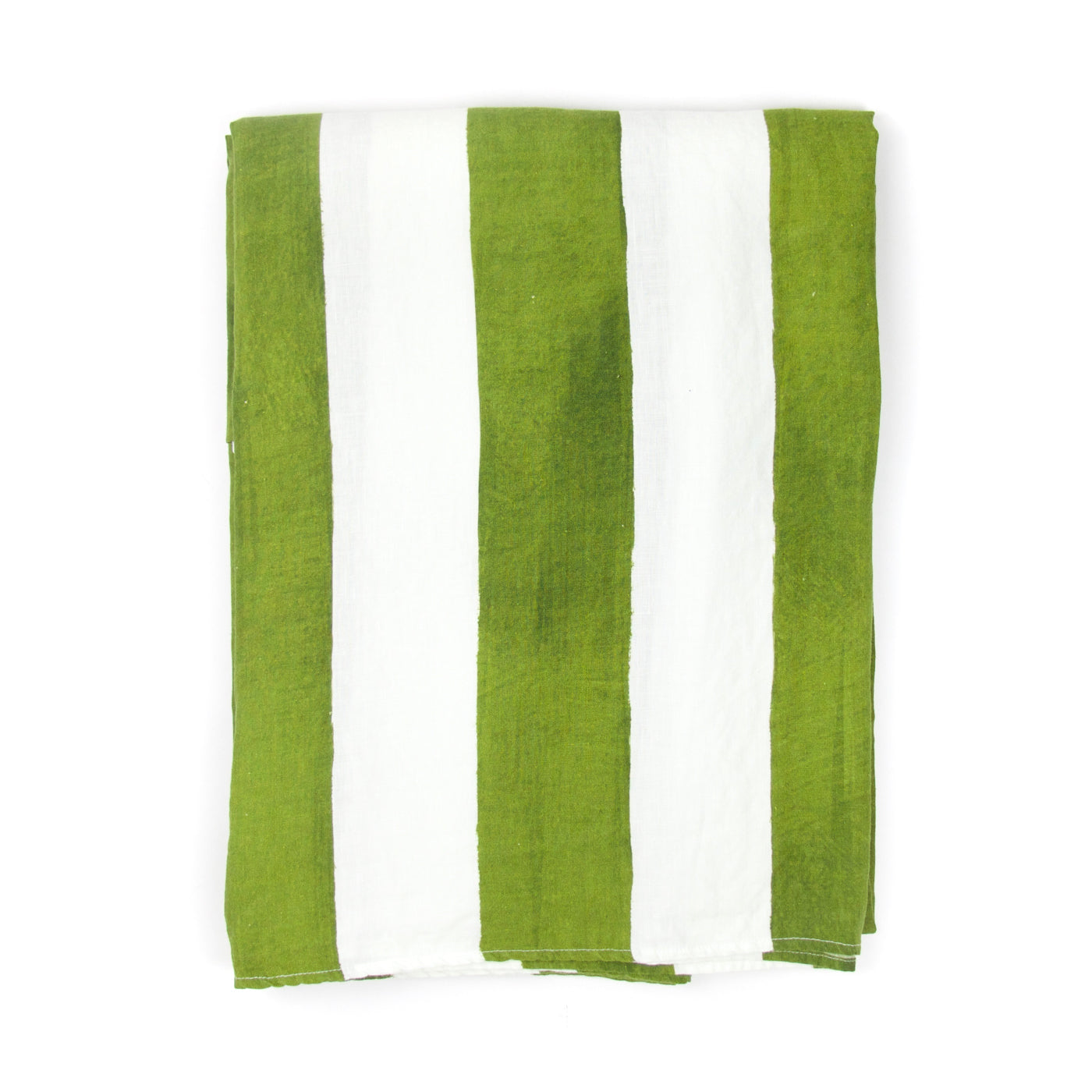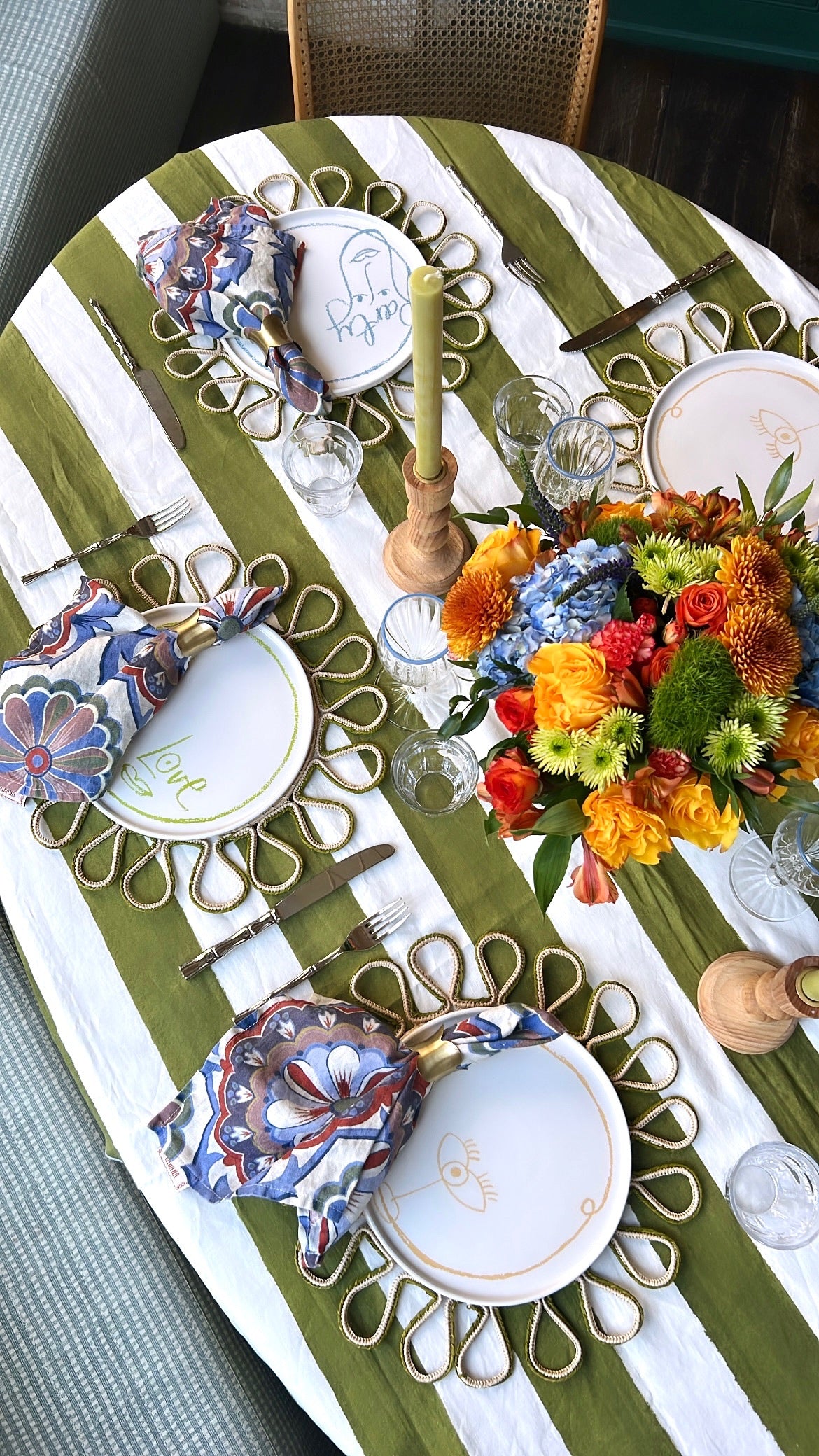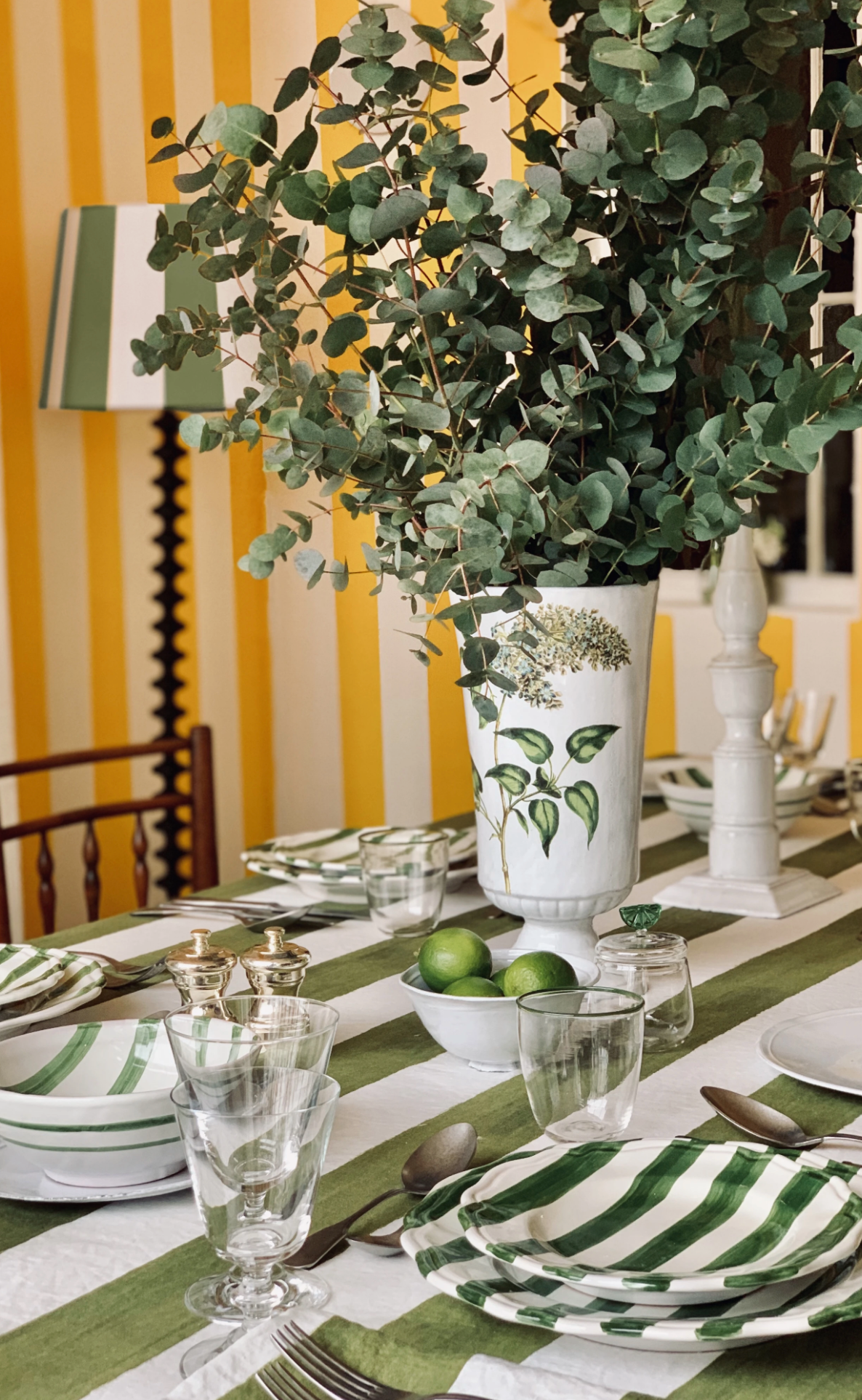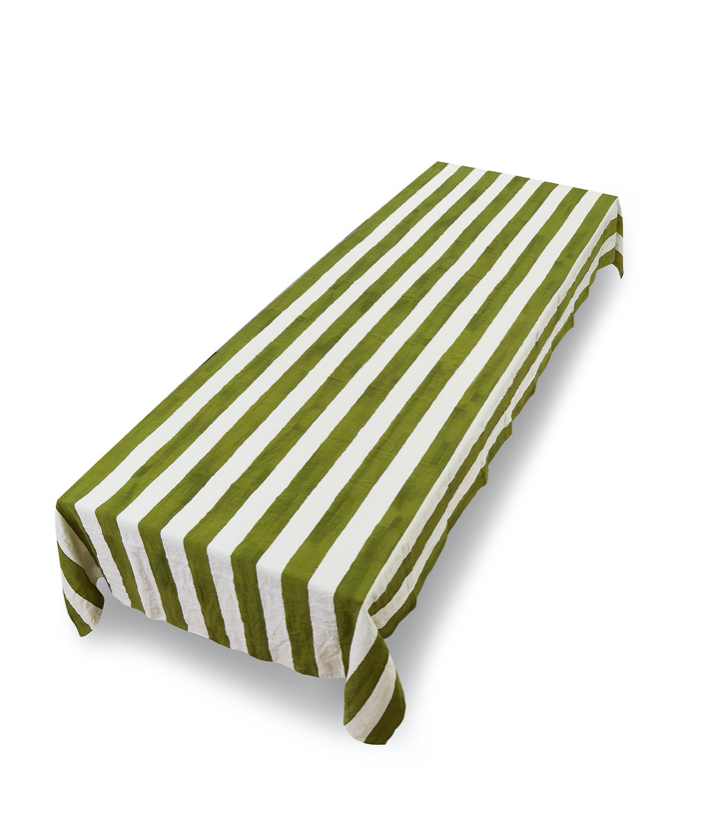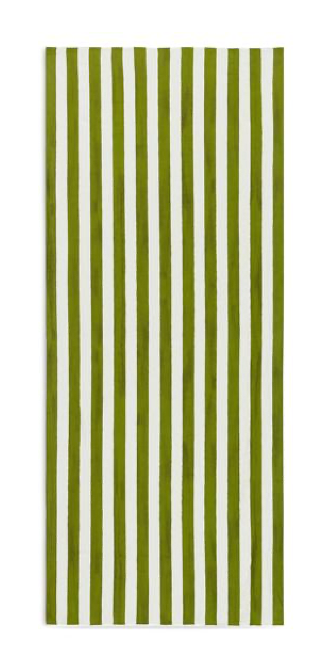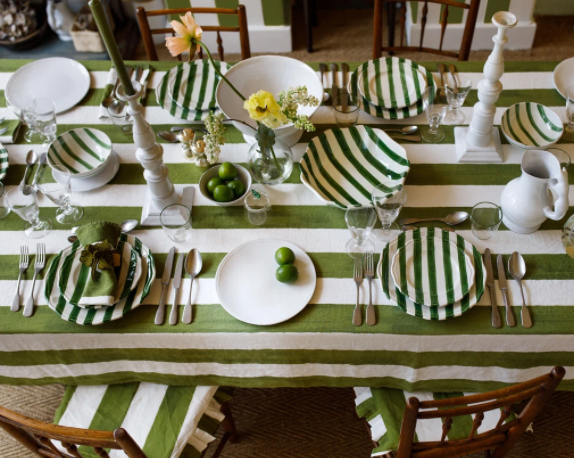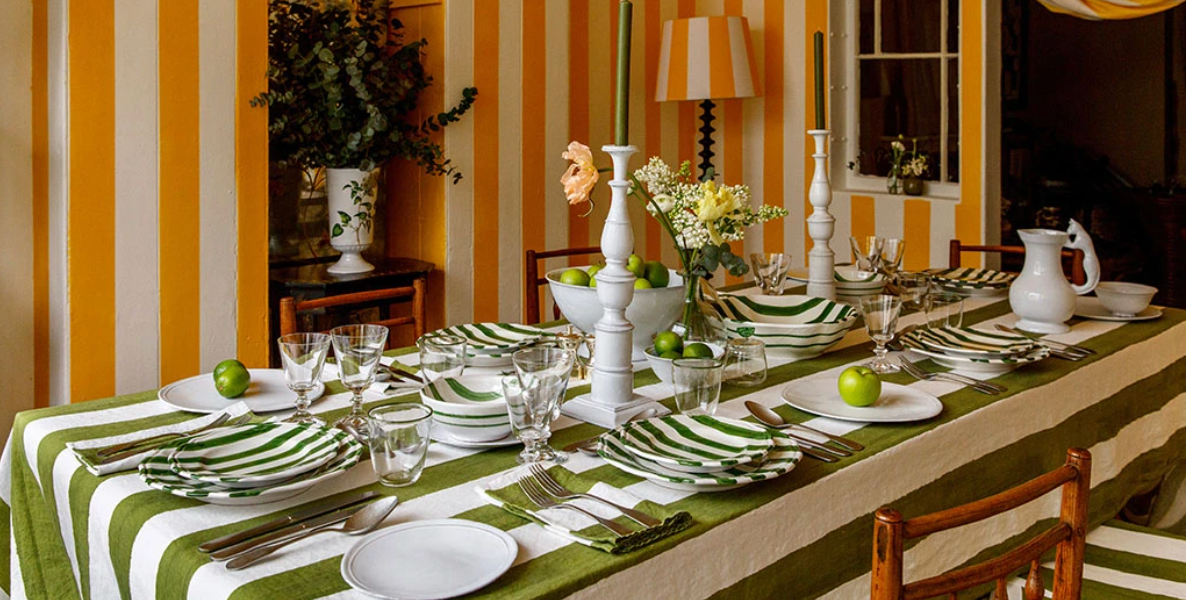 Stripe Linen Tablecloth, Green
Leave it to Summerill & Bishop to make stripes feel new again. Dubbing it "colourful rendition of happy moments made on Mediterranean escapes in bygone days," we want to embrace this sentiment and use it on our summer dining table weekly at minimum. As is true of all of the label's designs, the linen is of the highest European quality and the color is richly saturated while maintaining that lived-in appeal. The styles sold out in minutes overseas as they were debuted a few weeks before they landed stateside on The Avenue, and we expect the same reaction here, so grab yours before it's gone. 
Tell Me More
100% linen
The small fits between four and six people around a table and measures 98.5 inches long by 65 inches wide.
The medium fits between six and eight people around a table and measures 118 inches long by 65 inches wide.
Take Care
Wash at up to 140 degrees on a regular cycle (avoid "eco" or longer cycles).
Never soak for longer than 10 minutes and avoid using whitening products.
Tumble dry at 160 degrees for a soft effect, and 200 degrees for a more crushed finish.
We don't recommend ironing the full napkin in order to keep the linen's lovely crumpled texture intact, but we do like to iron the edges to give it a sharper edge.