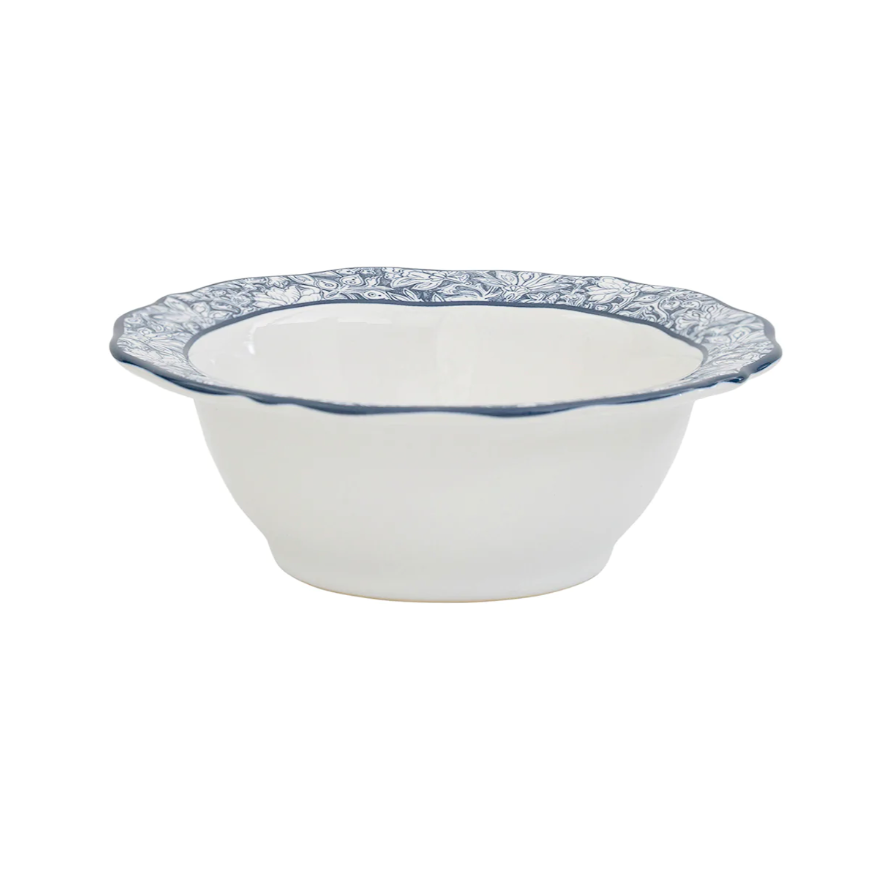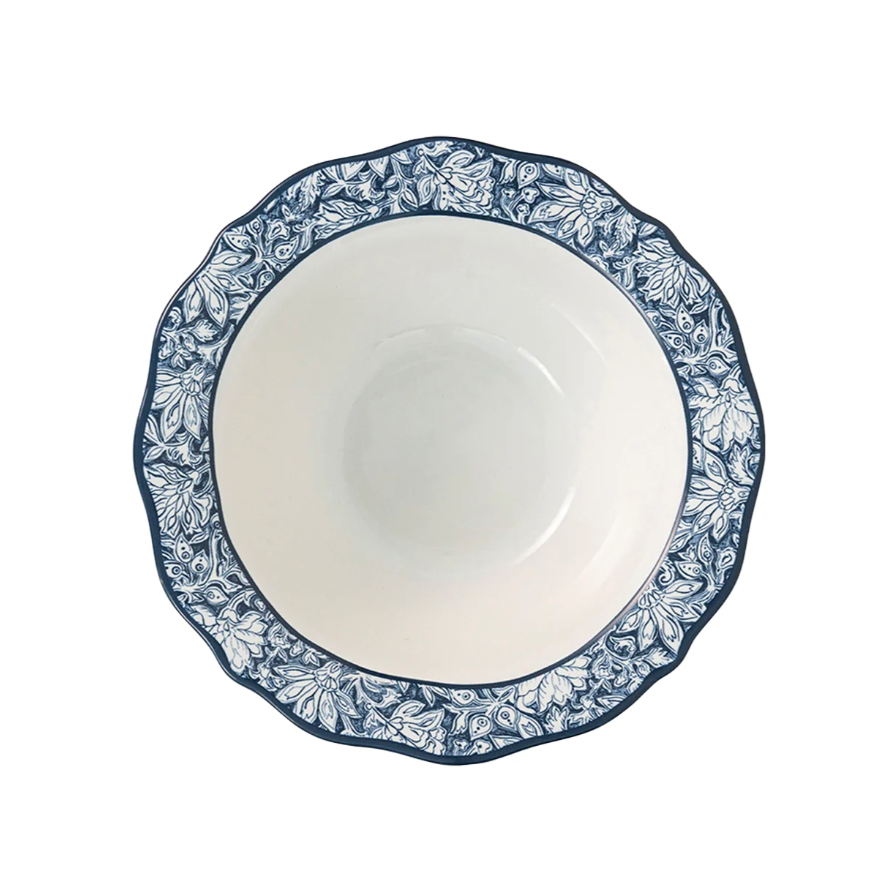 Veronica Beard Bohemian Vine Cereal/Ice Cream Bowl
Juliska and Veronica Beard bring you a collaboration of dinnerware inspired by the colors and patterns of the Iberian coast. The sweetly scalloped rim of this cereal/ice cream bowl is banded with a Bohemian blue and white floral motif and is perfectly porportioned for your steel-cut oats or a scoop or two of your favorite ice cream flavor.

Gift wrapping is not available for this item.
Please note lead time is 3-5 business days.
Tell Me More
Measurements: 7.5"W x 2.75"H x 7.5"L

Made in: Portugal

Made of: Ceramic
Take Care
Dishwasher, Oven, Microwave, and Freezer Safe