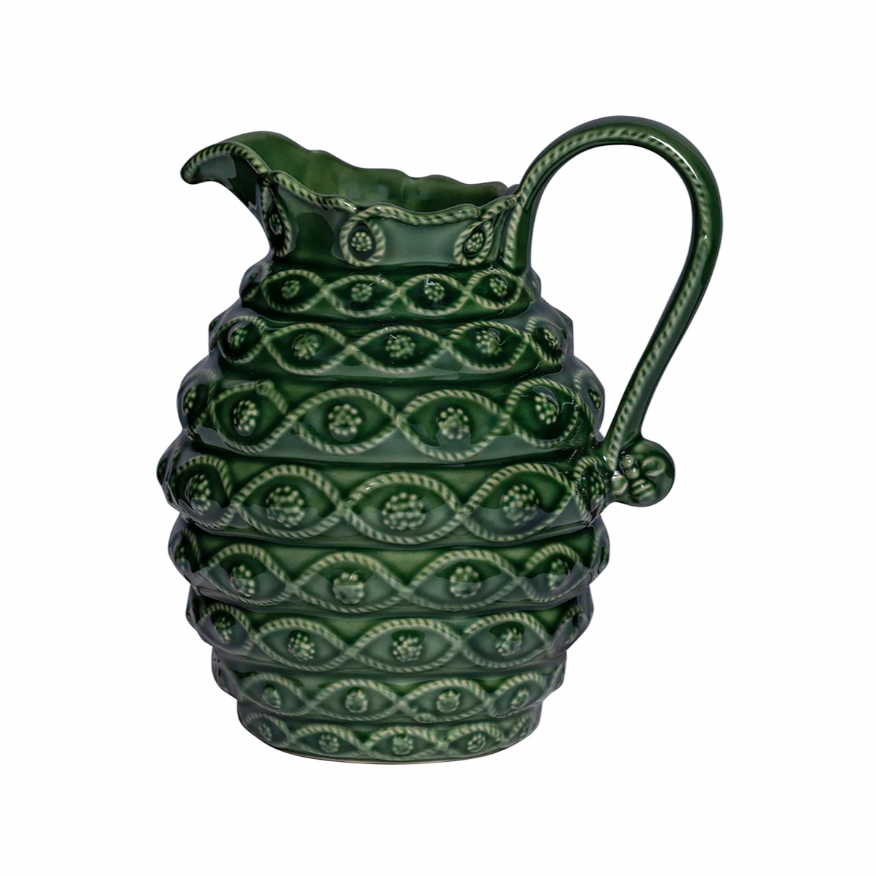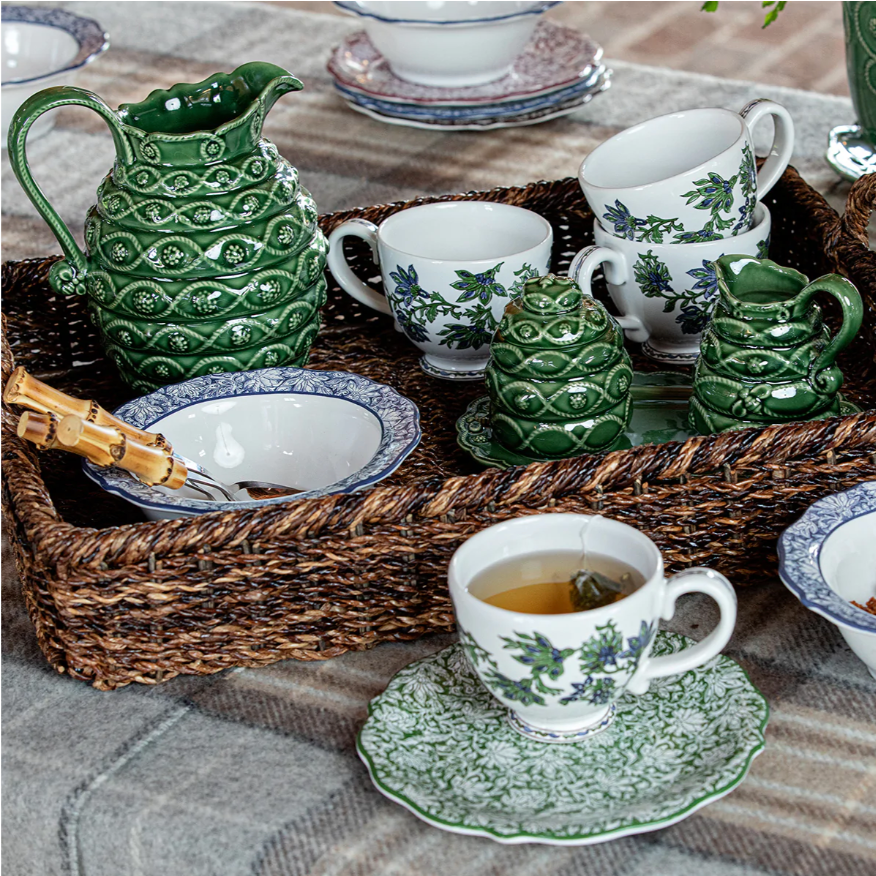 Veronica Beard Jardins Du Monde Pitcher Vase - Green
An homage to the dancing pollinators of every garden, this hive-shaped pitcher in exclusive green glaze is unabashedly charming and ideal for everything from sweet iced tea to bunches of beautiful blooms.

Gift wrapping is not available for this item.
Please note lead time is 3-5 business days.
Tell Me More
Measurements: 6.0"W x 7.25"H x 7.0"L

Made in: Portugal

Made of: Ceramic
Take Care
Dishwasher (avoid high heat), Freezer, Microwave and Oven Safe (up to 500 degrees). Avoid cleaners that contain citrus. For pieces that contain a non-ceramic component, such as the Soap Pumps or Tiered Server, we recommend hand-wash only.