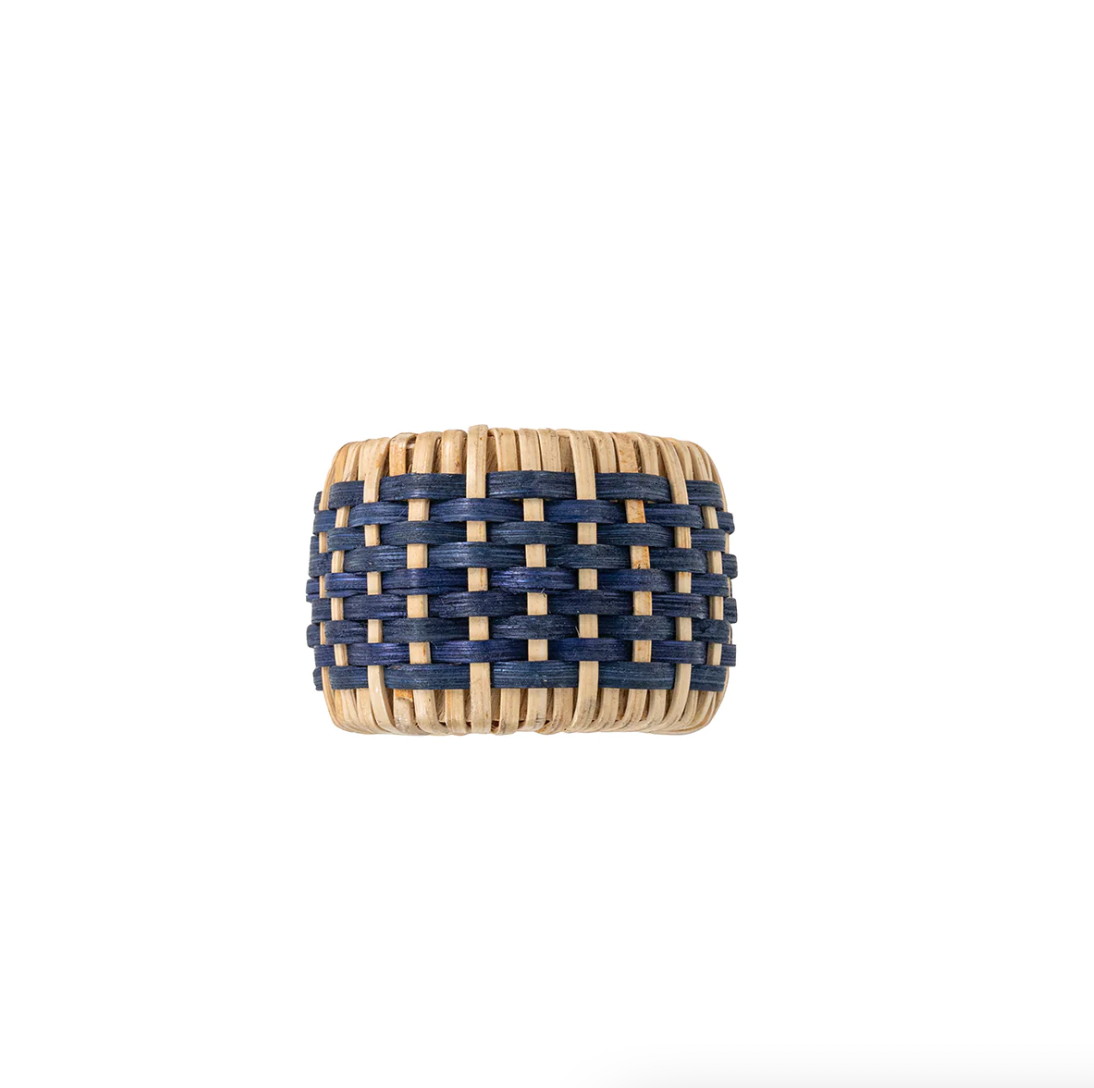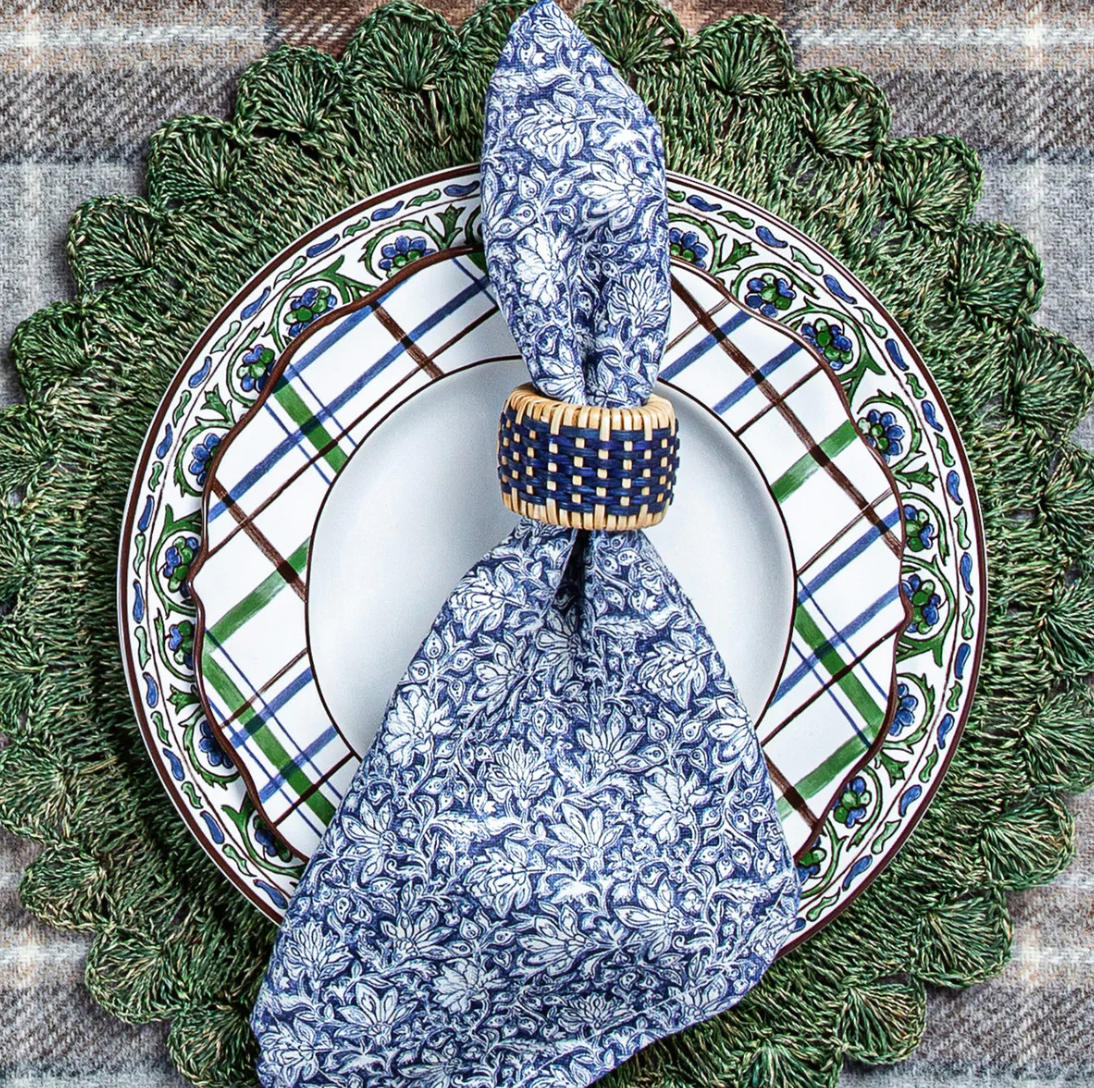 Naturally textural fibers of artfully hand-woven rattan are given an added infusion of color in chic navy. These make a lovely accent to any scheme - especially those taken outdoors to the patio, garden or deck. 

Gift wrapping is not available for this item.
Please note lead time is 3-5 business days.
Tell Me More
Measurements: 2.0"W x 1.5"H x 2.0"L

Made in: India

Made of: Rattan
Take Care