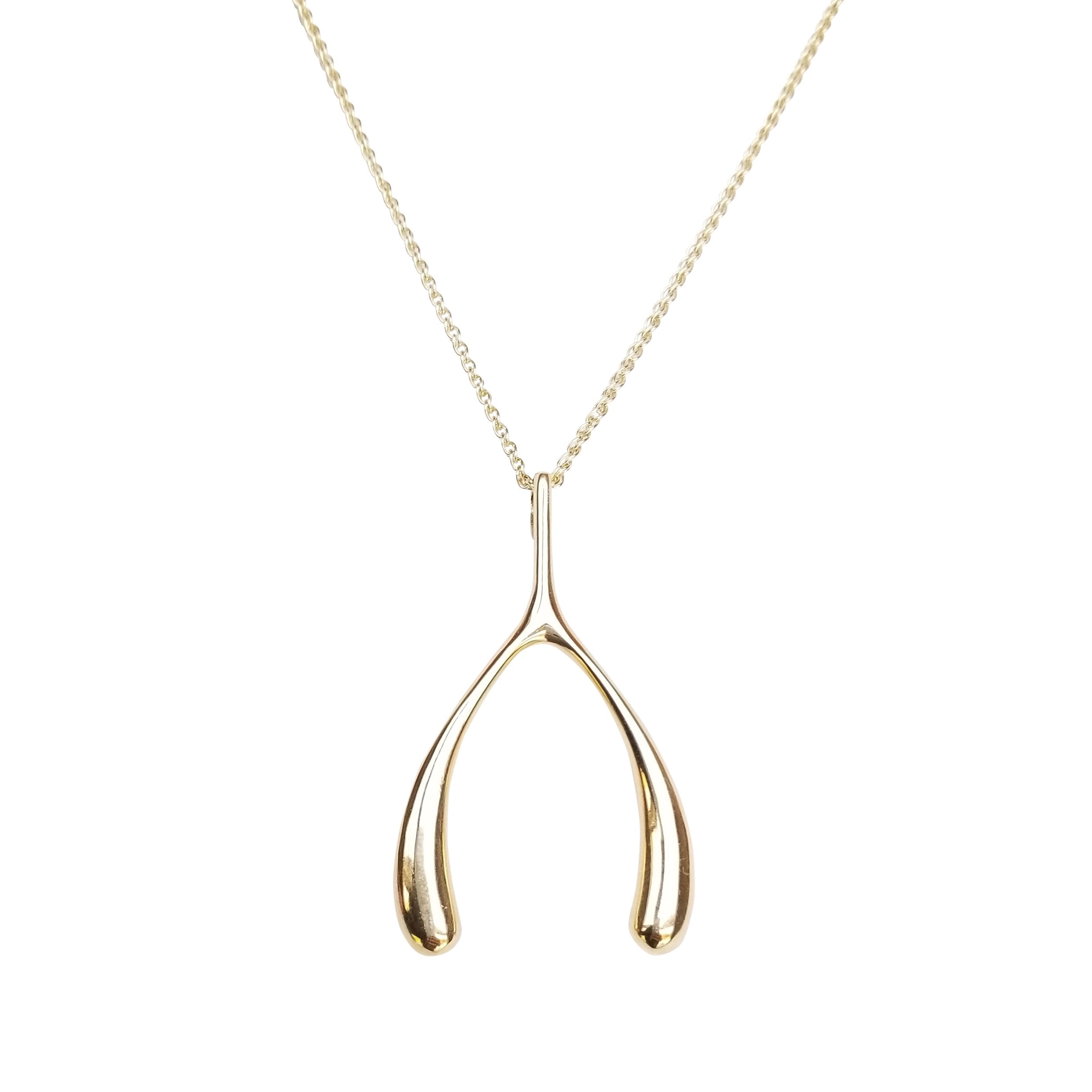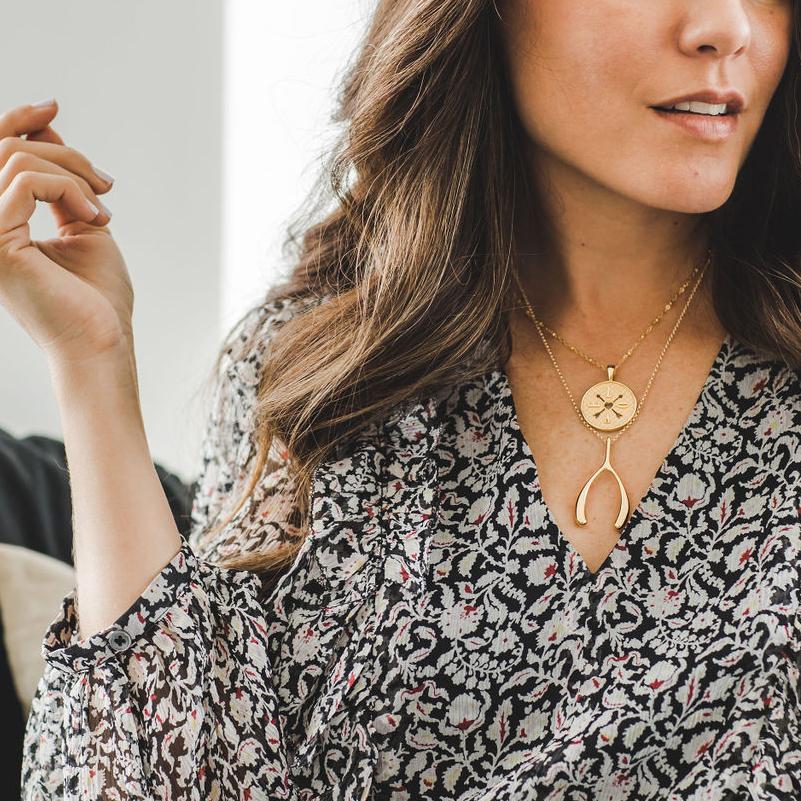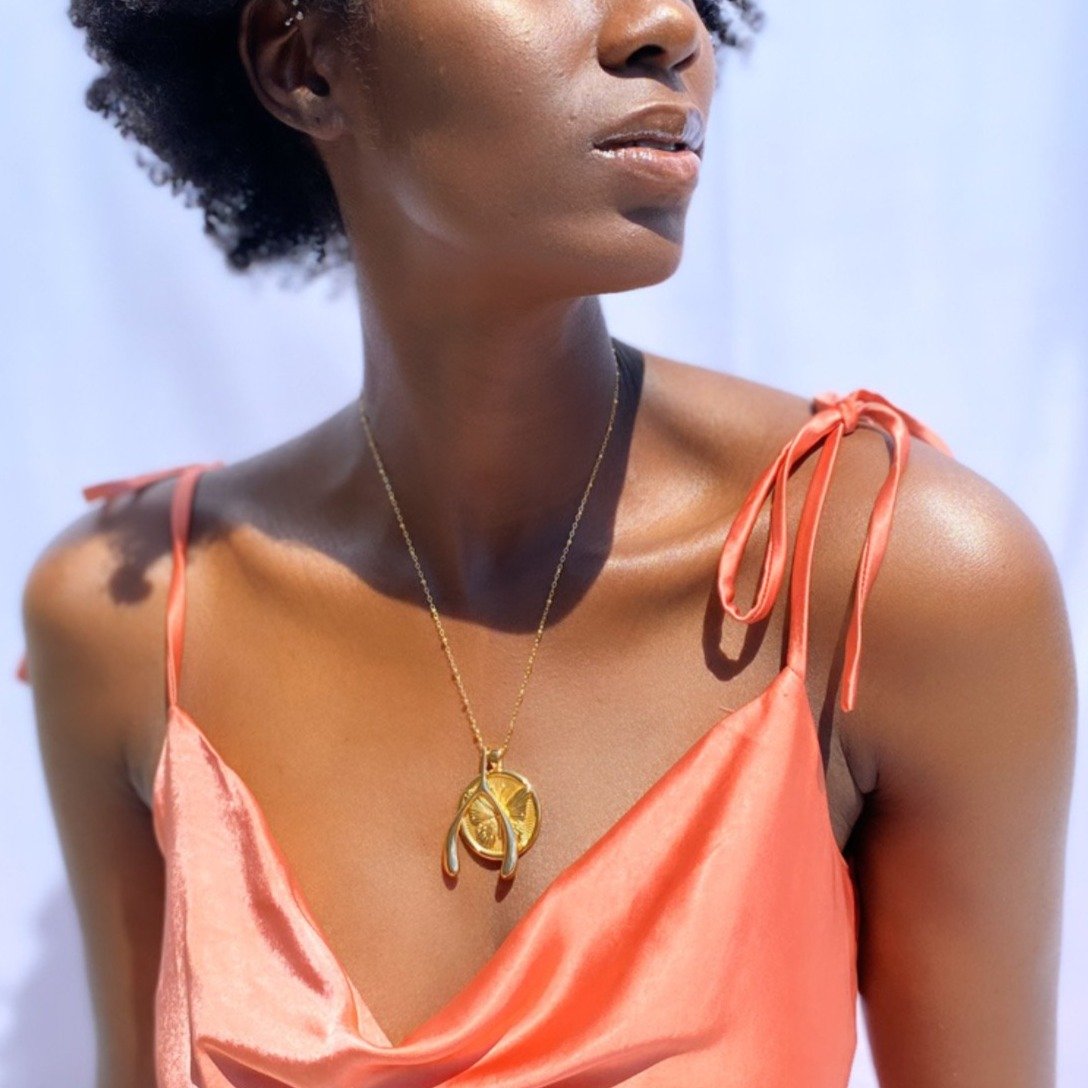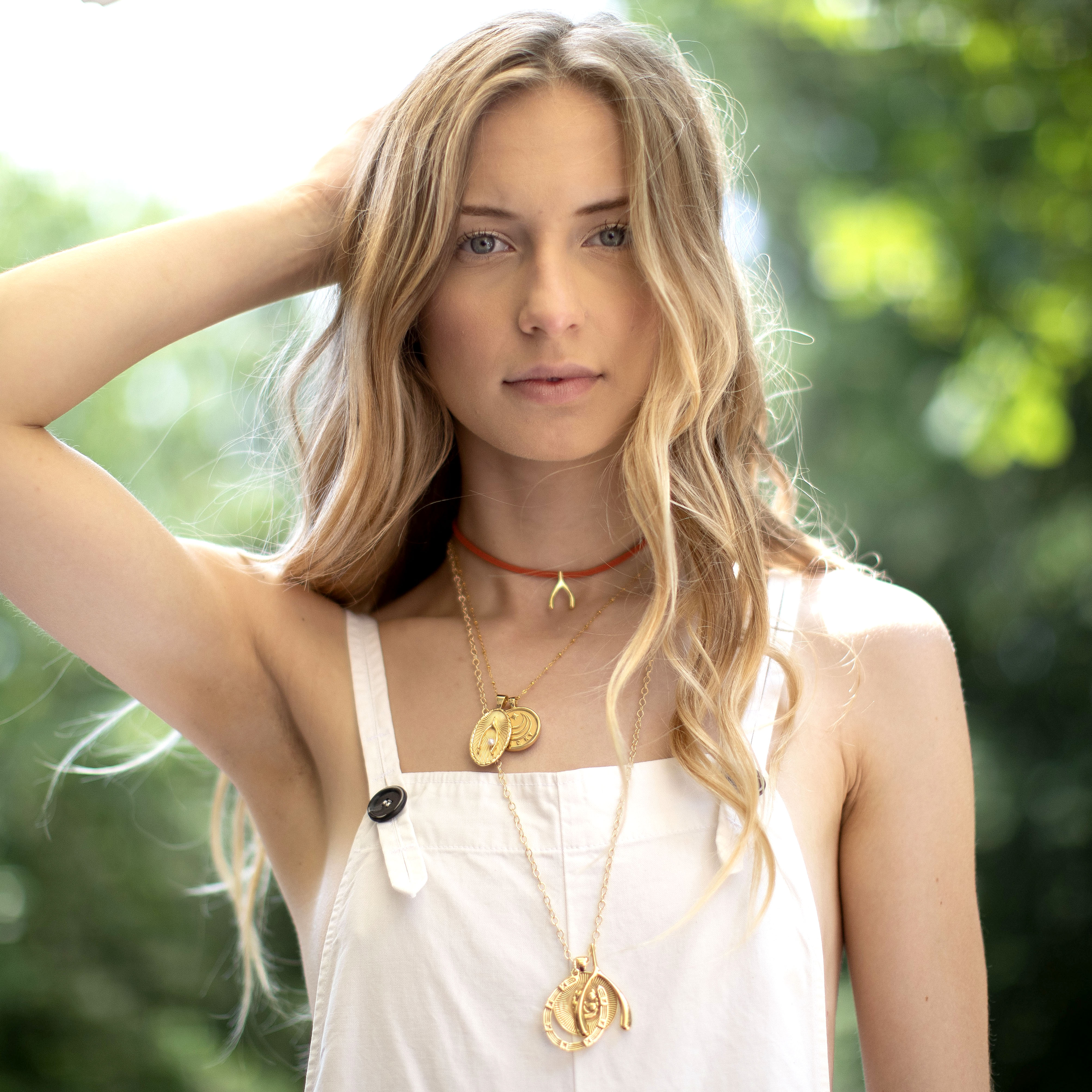 Z - Lucky Gold Wishbone Pendant
After the 2017 Women's March in Washington, DC, Jane Winchester Paradis knew she wanted to start a jewelry company with the idea of lifting women up: selling jewelry made by women, for women. Her whimsical namesake line is full of beautiful, heirloom-worthy keepsakes and vintage coin pendants. Each piece is meant to be cherished, mixed with your everyday layers, and worn on the regular.
Gift wrapping is not available for this item.
Please note lead time is 3-5 business days.

Tell Me More
Wishbone is 1.5" silver dipped in 14k gold
Delicate yet sturdy 18" Rolo Chain
Pendant bail (loop that attaches the pendant to a chain) will fit a wide variety of chains.