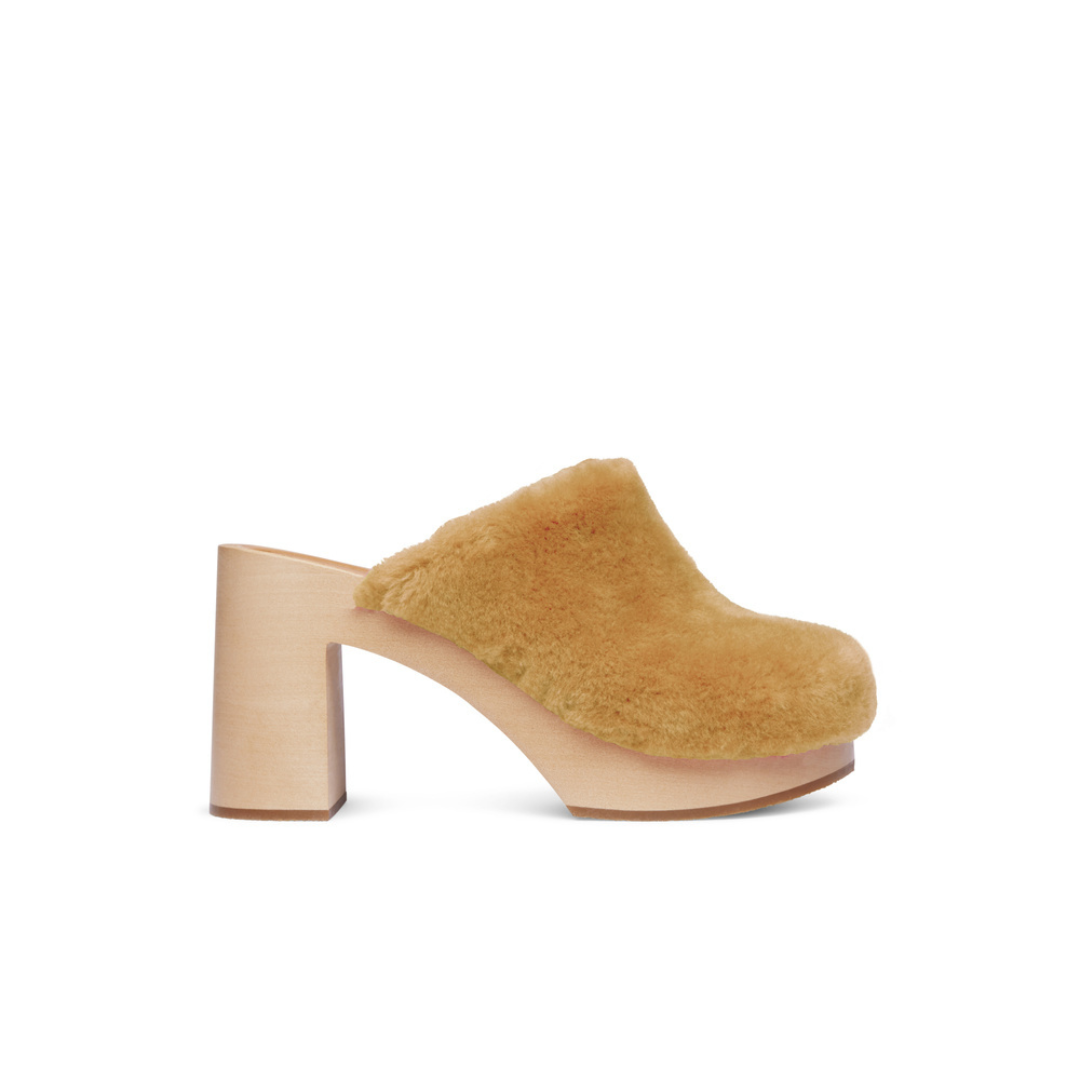 Fluff High Heel Clog, Nature
Swedish Hasbeens are handmade in the old traditional way, with respect for people and the environment, in small factories that have a long history of craftsmanship. 
Tell Me More
Shearling

Vegetable tanned leather

Height 100 mm/3.9 inches
Take Care
Protect and treat the natural leather carefully with a little olive oil or similar.

Avoid wearing your hasbeens in dirt & rain.

Wood is a natural, genuine and fragile material.

Be careful around curbstones and steps to avoid chipping the heel.

When the rubber sole loosens from the wood, it is super easy to glue it back on or get new ones at your local cobbler.