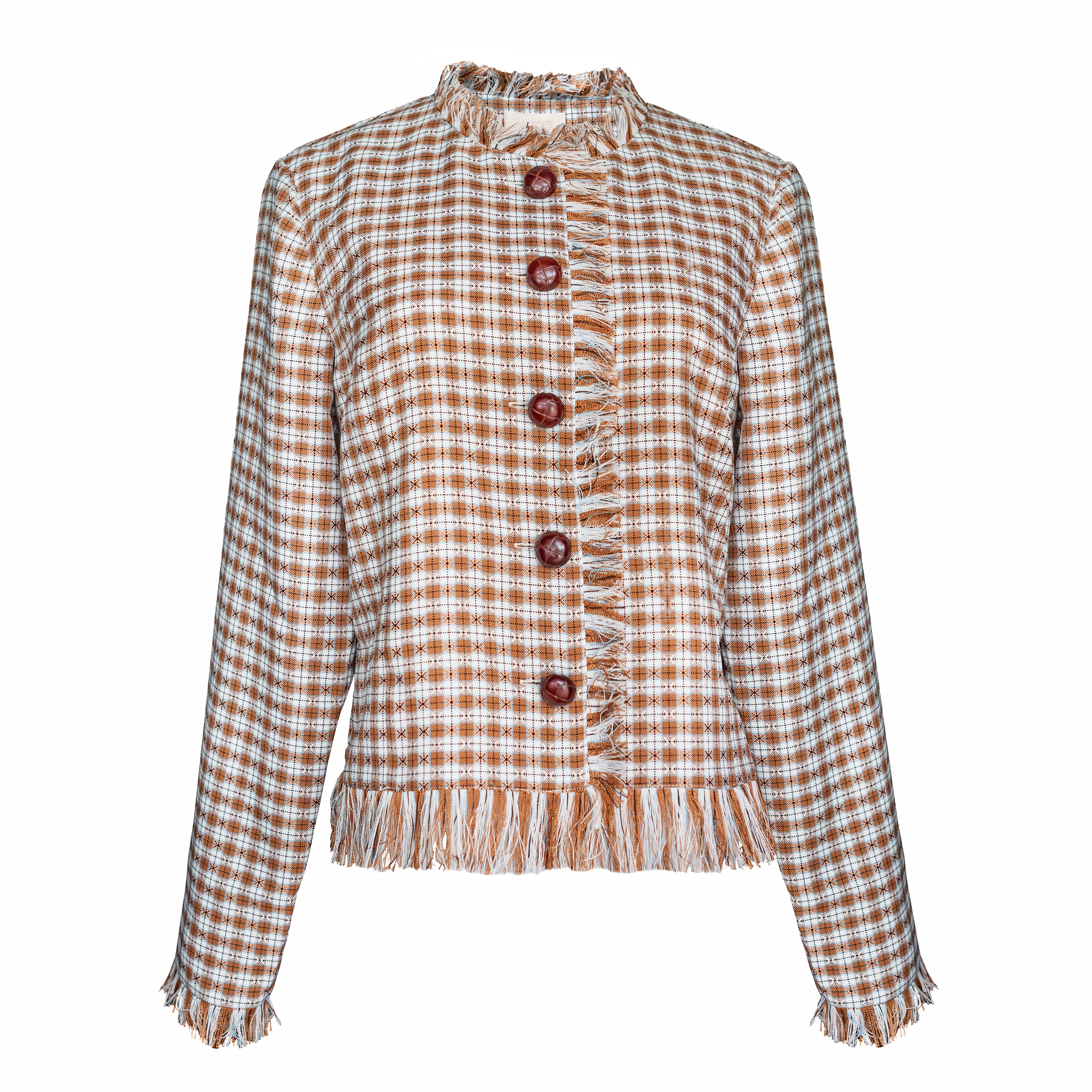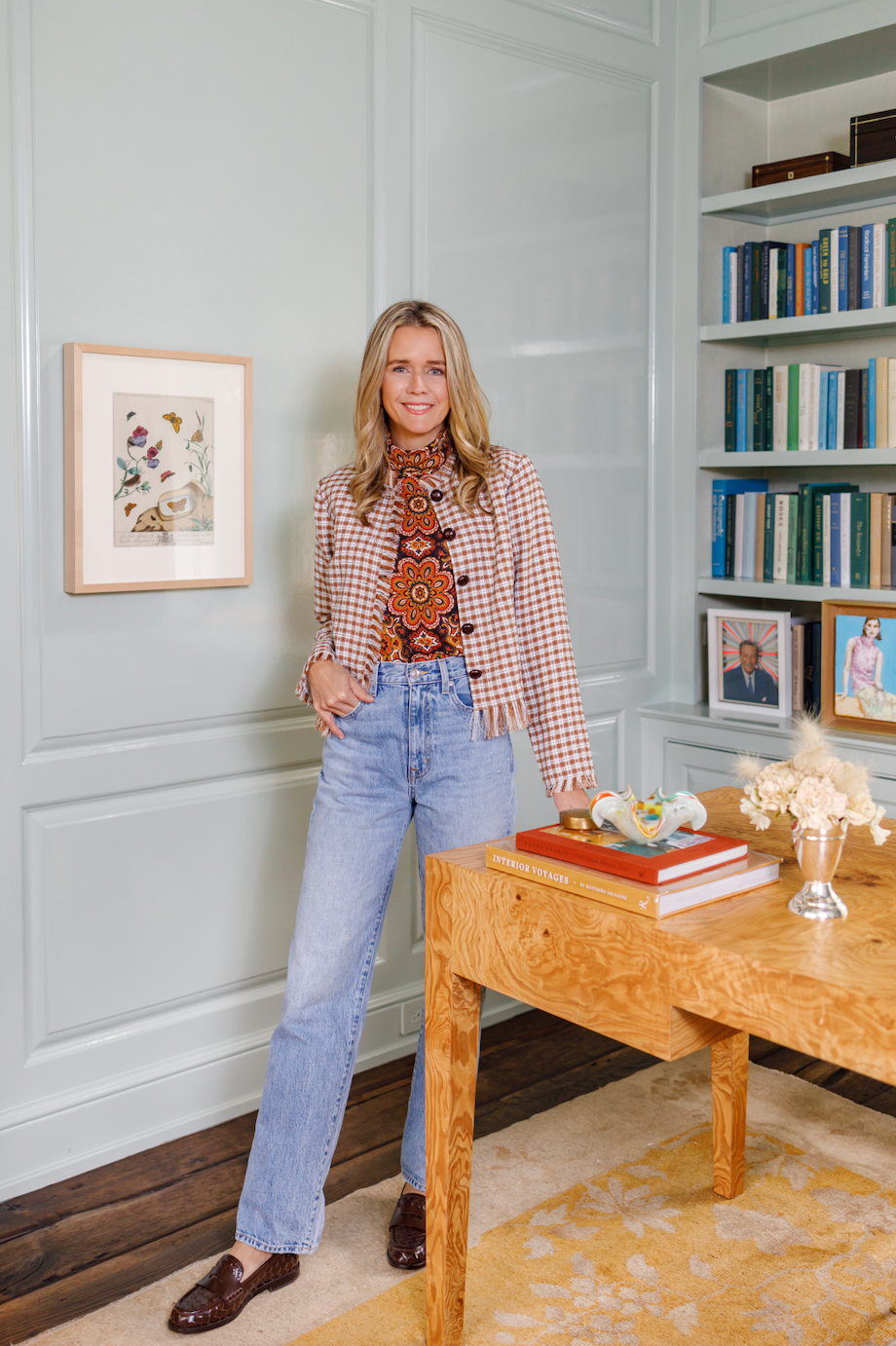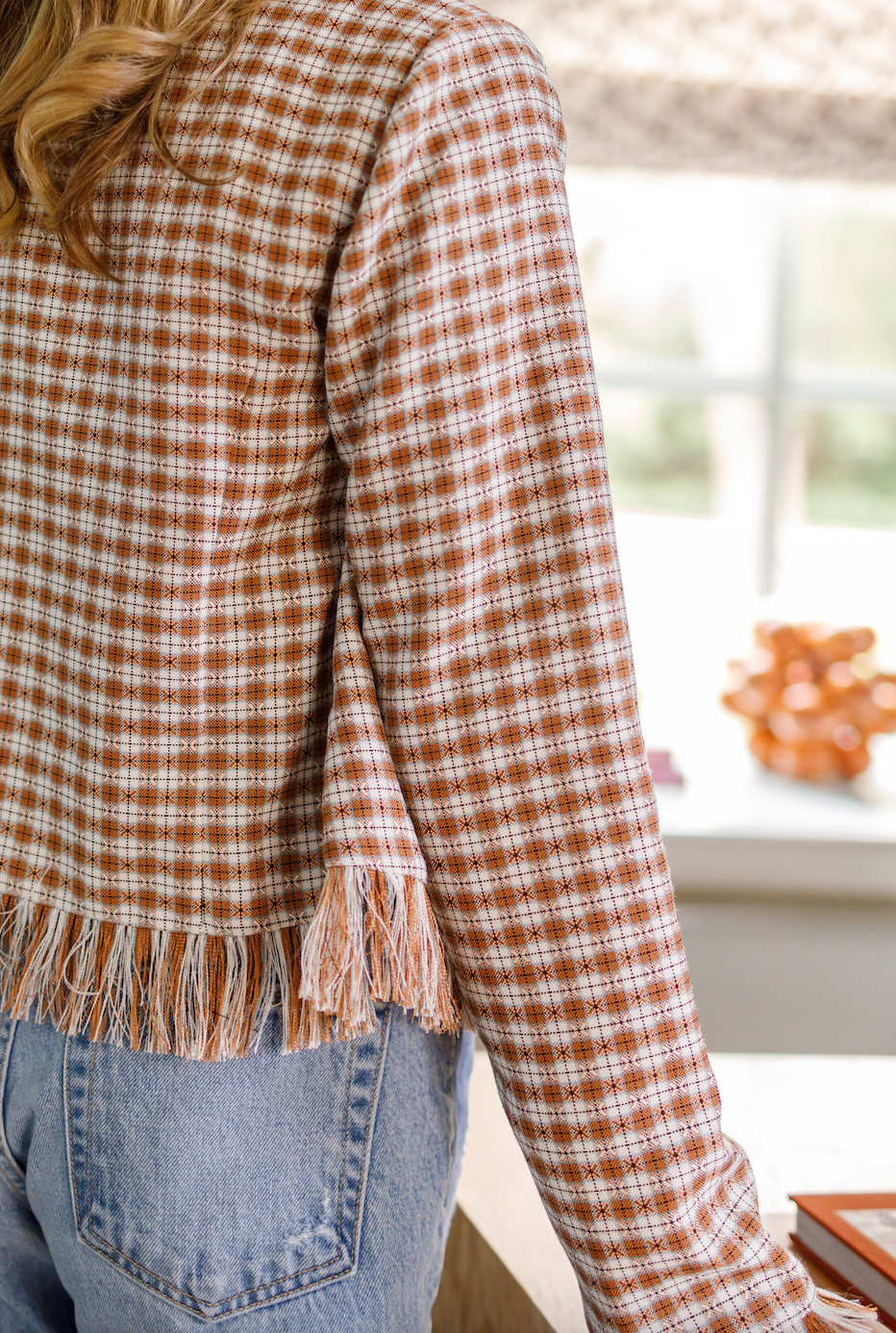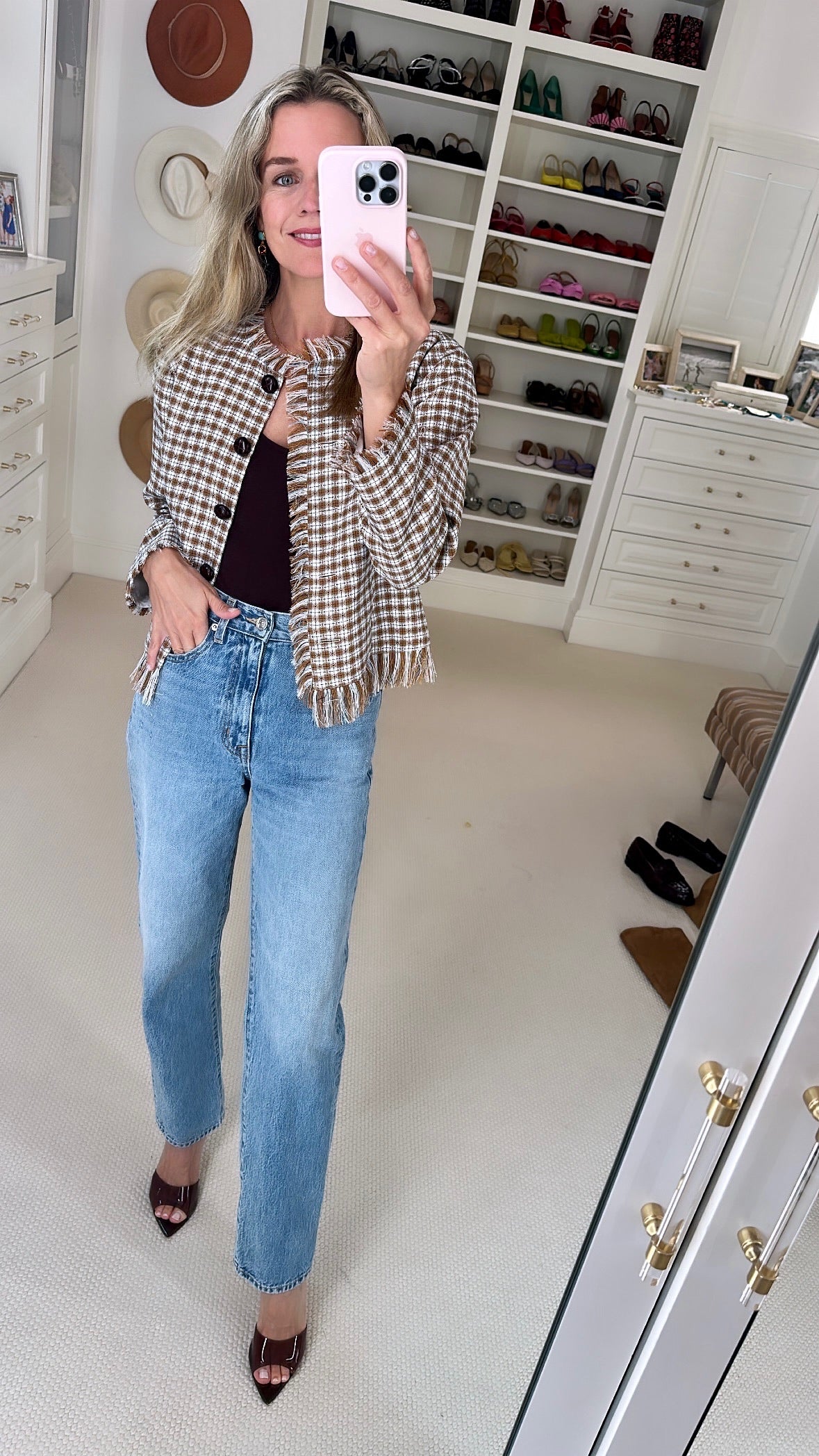 Fringe Jacket, Blue and Brown Gingham
This business has no shortage of thrills, but every time fall rolls around, I know I'm in for it with knits in ninety degrees. We try our best to shoot Thanksgiving scenes in September and outerwear in October, and in Texas, the temperatures rarely cooperate. So, when it came time to design our autumn drops for Mason's Daughter, I was keen on incorporating pieces that felt true to the season but wearable for my Southern cohort. I have loved seeing the reaction to the lattice print and am so excited to introduce our plaid, fringe blazer and mini skirt. We perfected the weight of both garments for that in-between weather. The blazer wears like a shacket and can be worn with a bodysuit underneath now and your favorite cable knit come colder temperatures. Minis were everywhere in Manhattan when we went to fall market, and I love the length of this one. The fringe adds that extra novelty detail we try to include in all of our MD garments, and comfort remains king with the elastic waist. I love this set so much, I'm already eyeing the spring version in a fresh colorway. Shop the limited set before it sells out. 
Mason's Daughter is The Avenue by Lyndsey Zorich's in-house label. The collection was thoughtfully designed with comfort, novelty, and quality in mind as Zorich and team have gained a keen sense of their clients' style after four years selling household and emerging brands. 

Tell Me More
Fringe jacket
Leather buttons 
Fit Notes
LZ's takes the XS in this style
Take Care