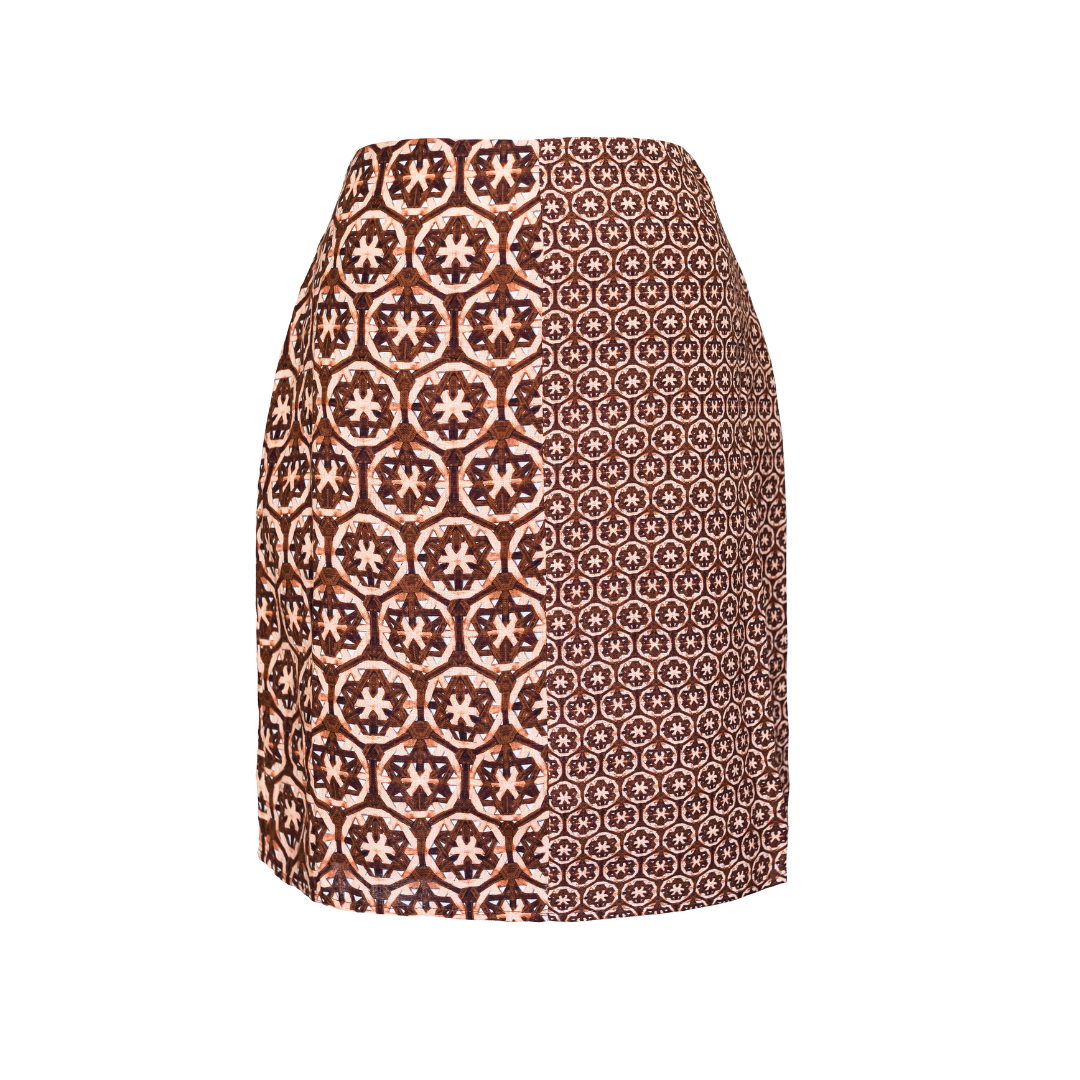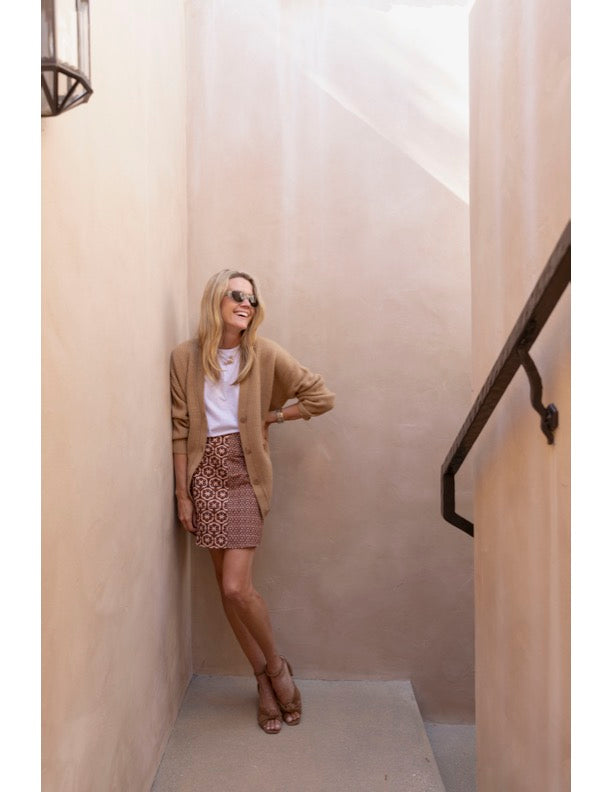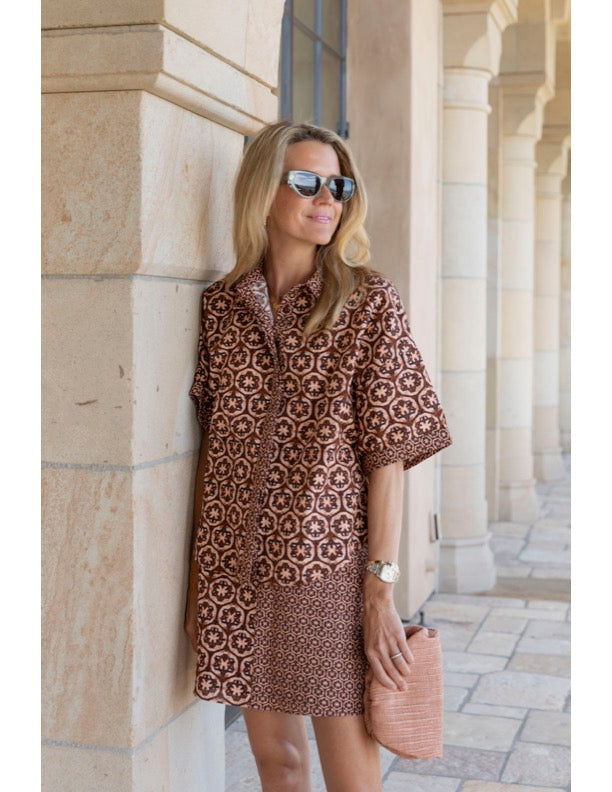 Skirt, Chocolate and Pink Lattice Print
Designed to seamlessly work into your wardrobe for the in-between seasons of summer and fall, our lattice print will by your style stalwart for September and beyond. The unexpected color combination of warm pink and rich chocolate marries beautifully on this geometric design, a welcome departure from florals. In different scales for contrast, the pieces are designed to be worn together or paired with your go-to lightweight cardigan, slouchy denim or silver flats. This mini skirt stands out with the contrast scale panels and would be the perfect pairing with your favorite chunky, ivory cable knit and French-inspired flat. 
Mason's Daughter is The Avenue by Lyndsey Zorich's in-house label. The collection was thoughtfully designed with comfort, novelty, and quality in mind as Zorich and team have gained a keen sense of their clients' style after four years selling household and emerging brands. 
Tell Me More
Mini skirt
Hidden zip closure
Linen/Cotton fabrication
Fit Notes
LZ's takes the XS in this style
Take Care