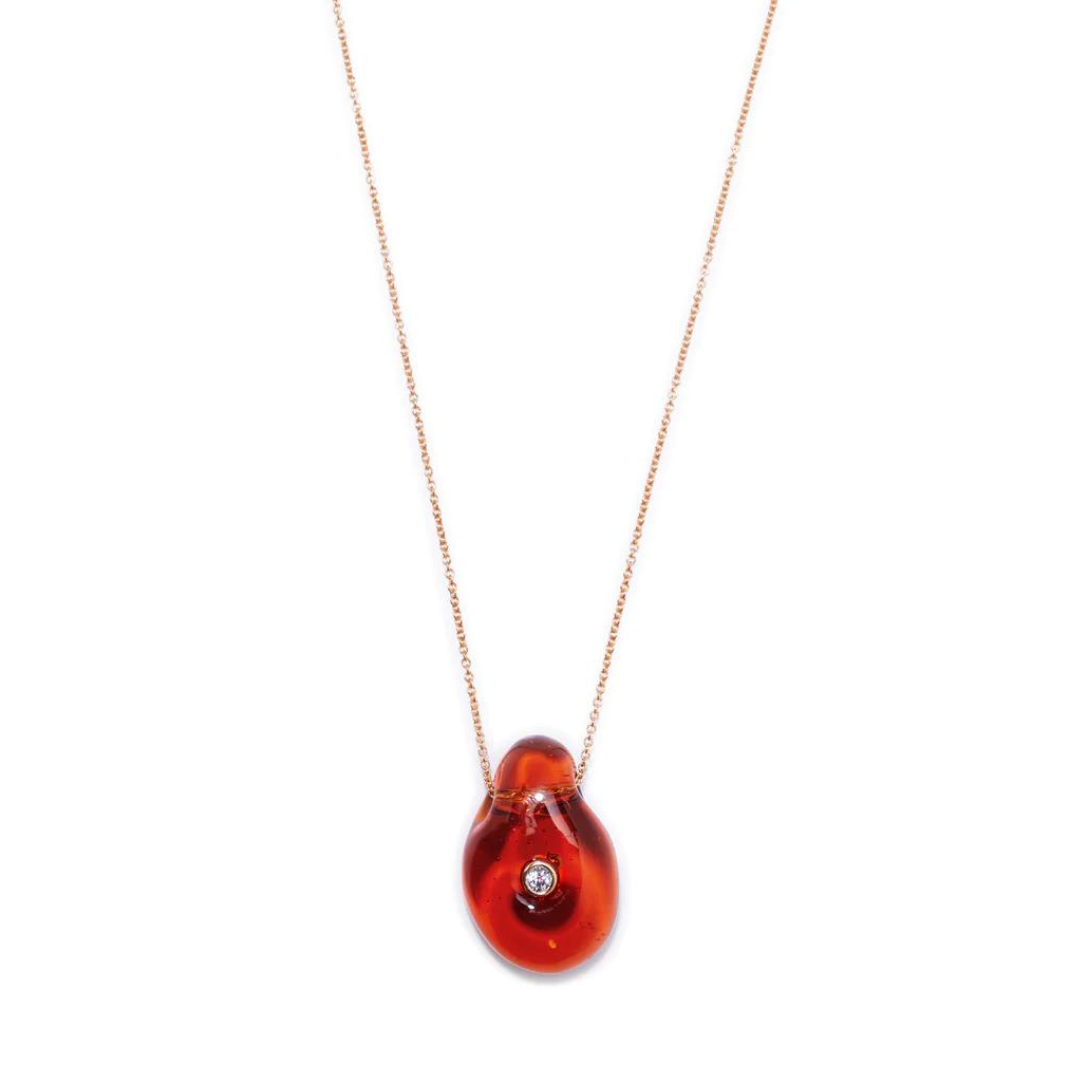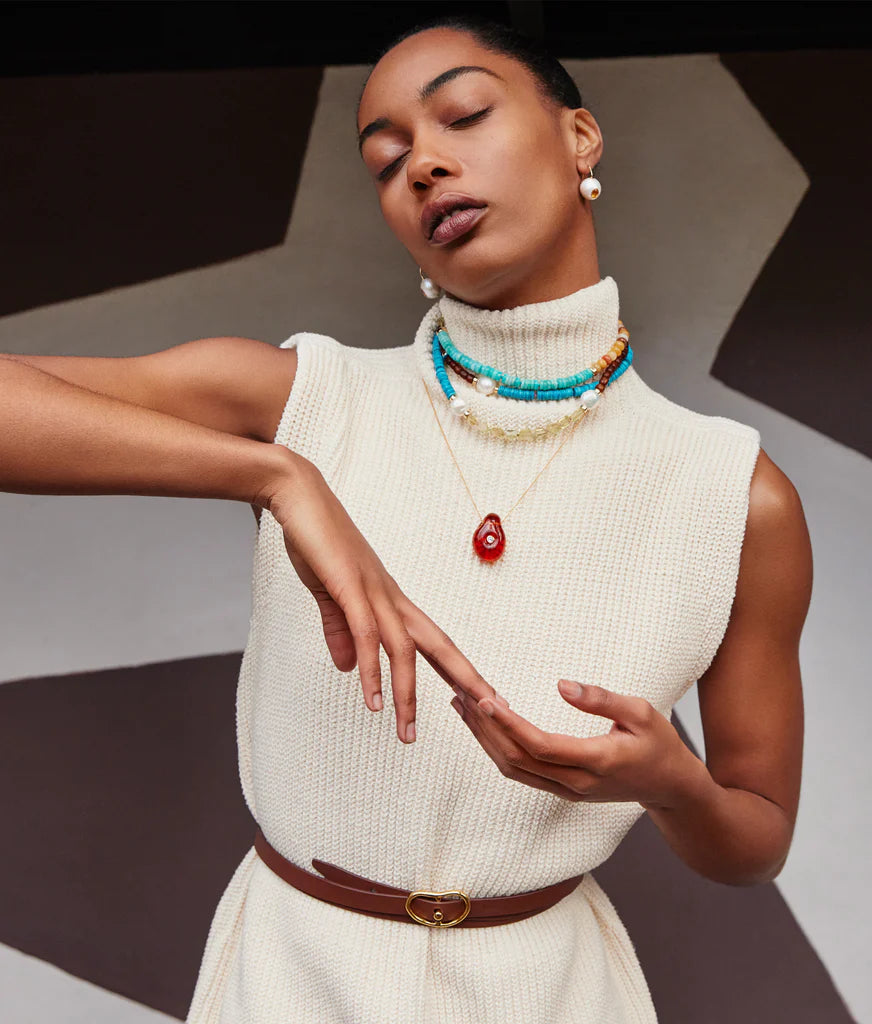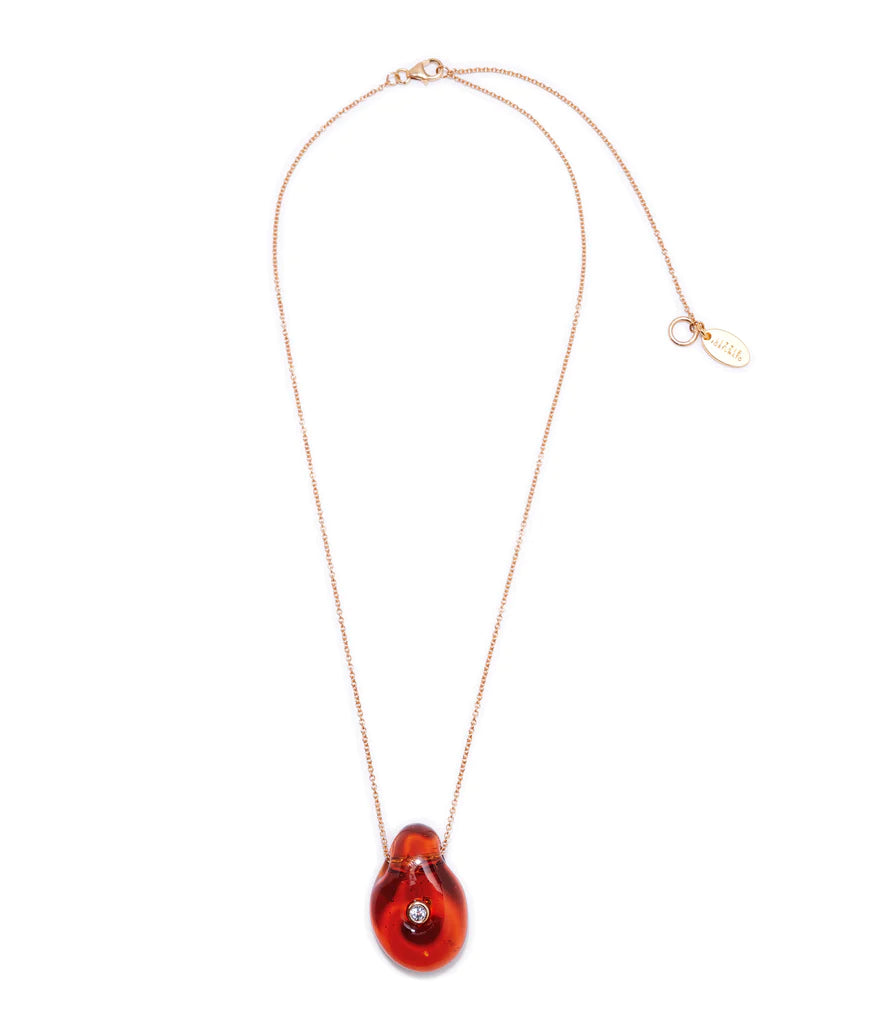 Muse Pendant Necklace, Amber
Based in New York City, twin sisters Lizzie and Kathryn founded Lizzie Fortunato in 2008 with a mission to sell luxurious pieces that tell a story and champion intentional production. The brand's collections include found, mixed-medium and semiprecious materials from around the world to create statement necklaces and earrings that are greater than the sum of their parts.
Be your own muse in a delicate gold-plated sterling silver chain necklace with abstract glass teardrop pendant, inlaid with a tiny rhodolite stone. Our glass elements are all modelled by hand by a fantastic artisan in upstate New York, making each pendant unique.  
Tell Me More
Gold-plated sterling silver chain, handmade glass, rhodolite
Length: 18", Extender: 4"