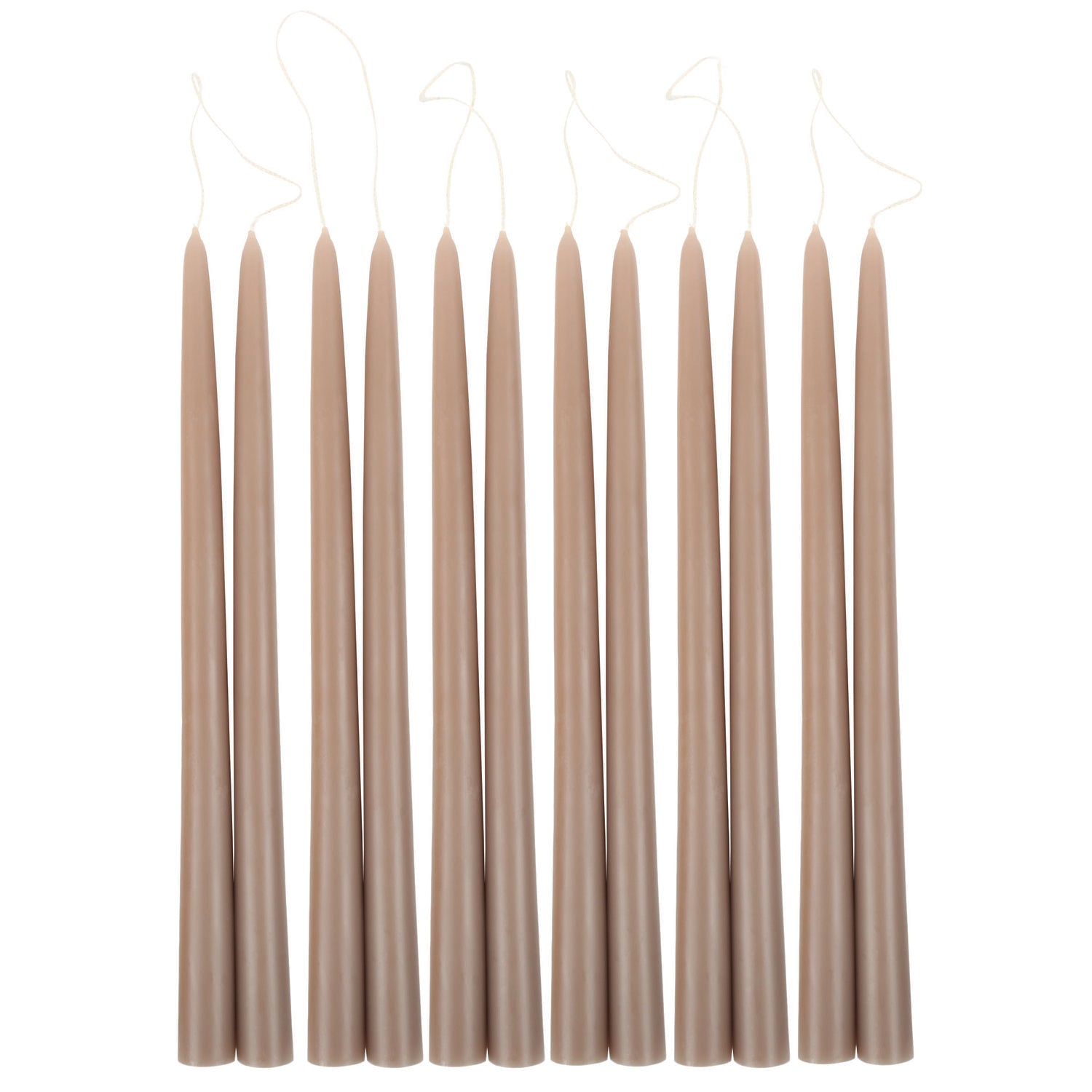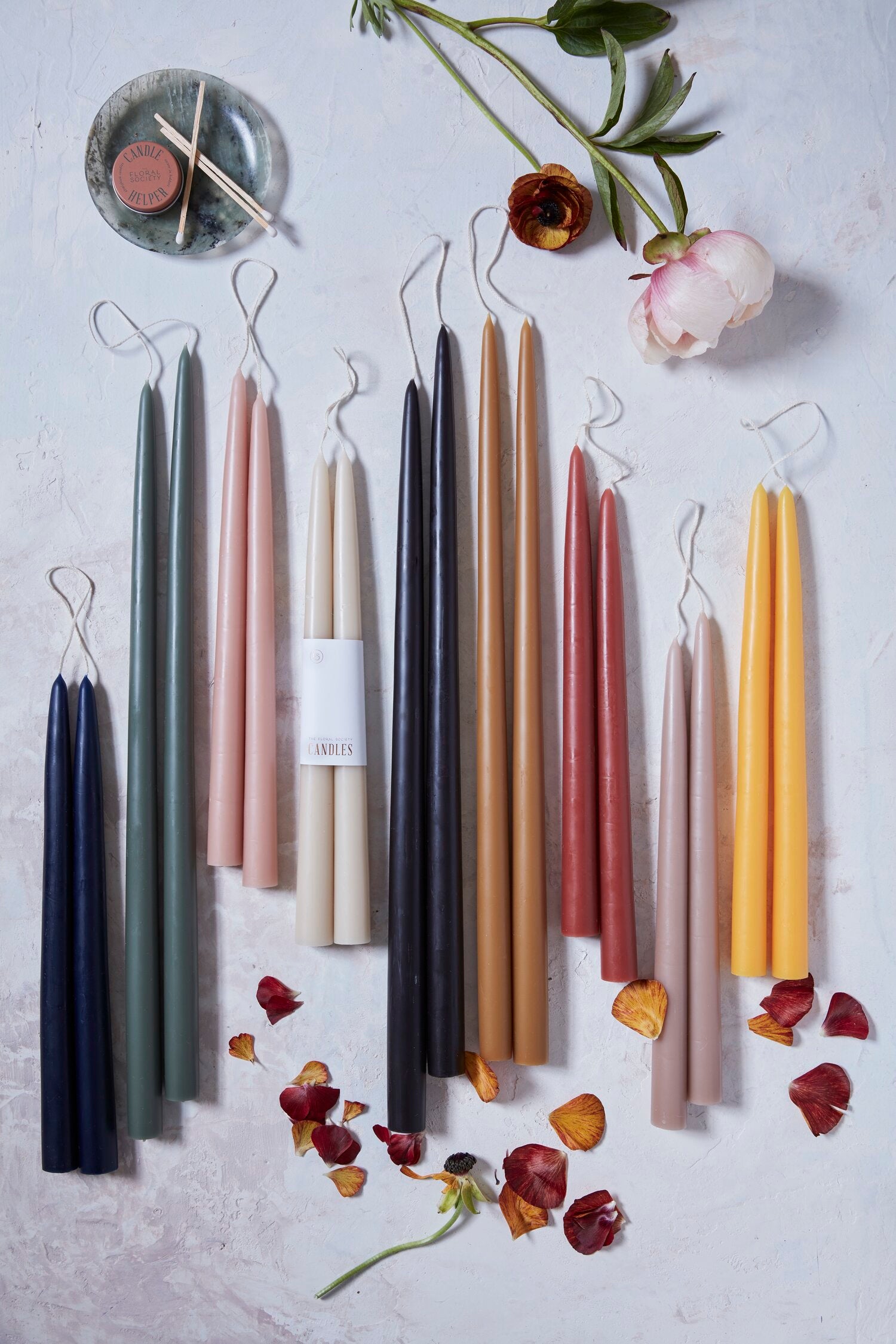 Taper Candles 12", Greige
One key aspect of our product sourcing litmus test is whether an ordinary, everyday item is suddenly something special thanks to its maker's keen eye or unique craftsmanship. These taper candle accomplish that with their gorgeous color offering, and the fact that they were crafted to burn drip-free at a rate of approximately 1 hour per inch. 
Tell Me More
2 candles per pack.
12" candle crafted to burn for 12 hours.
7/8" standard base. 
Made of paraffin wax in the US. 
Subtle variations in wax depth and color opacity may occur.
Pro top: To avoid dripping burn away from all drafts and trim your wicks!