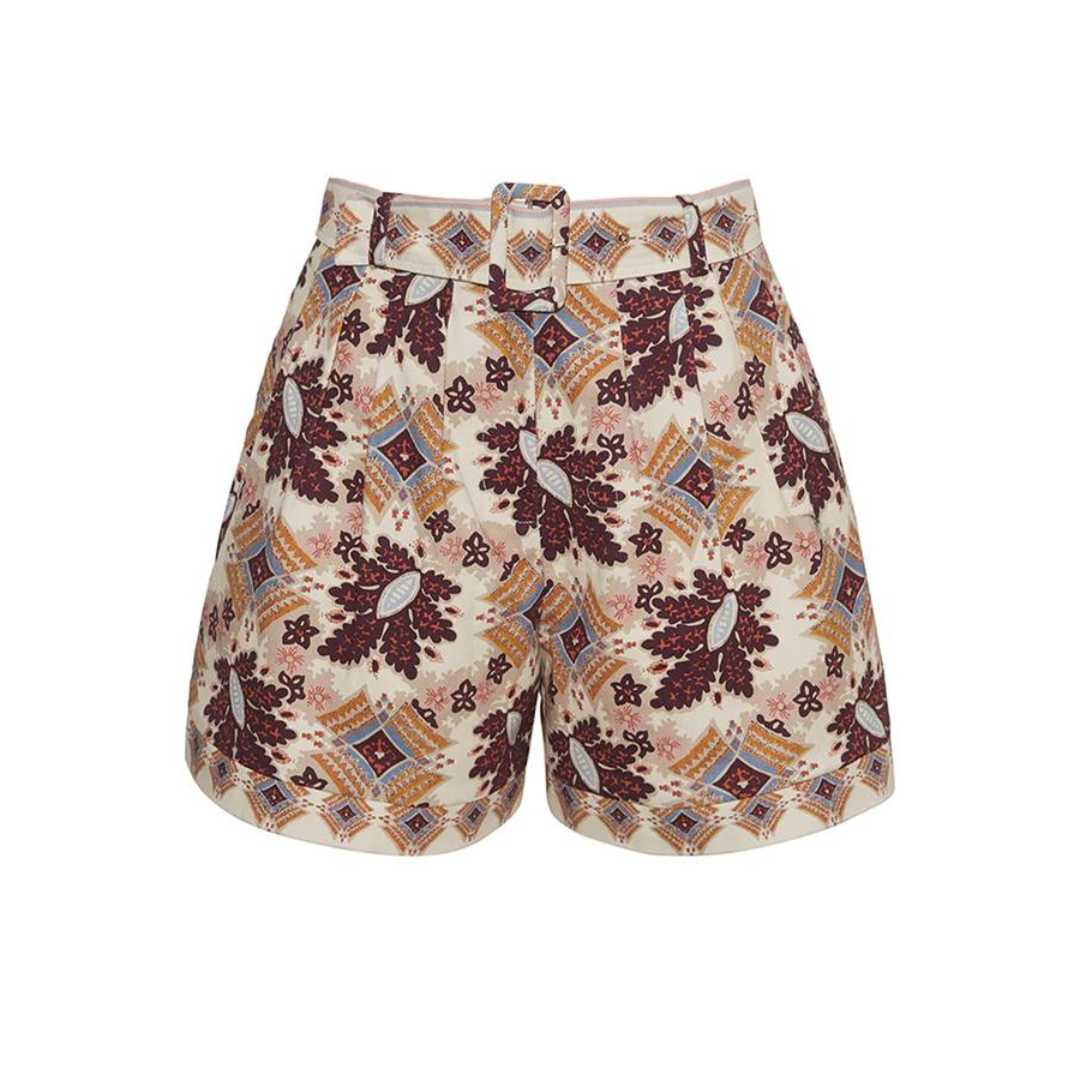 Zayna Shorts, Retro Floral Turtledove
The three women behind this newly launched label, Cara Cara, are well versed in the art of creating garments that feel effortless and glamorous all at once. Each has an impressive resume in fashion, so they joined forces to introduce this debut collection that is full of feminine silhouettes and fun prints you will treasure for endless seasons to come. The breezy fabrics lend themselves beautifully to both busy days and beach vacas alike. We promise you'll covet your first Cara Cara piece and feel like you got in early as this label is sure to emerge and have serious staying power on the style scene.
The high-waisted Zayna Shorts are polished with a hint of pizzazz. A patterned belt at the waist adds feminine allure to workwear chambray, while front pleats ensure a flattering fit. 
Tell Me More
High waisted 

Self belt 
Visible top-stitch detail
Side-seam pockets 
Welt pockets at back
Fit Notes
Waist circ., High Hip circ., Low Hip circ. (in.)




• 00: 25, 30.5, 37




• 0: 26, 31.5, 38




• 2: 27, 32.5, 39




• 4: 28, 33.5, 40




• 6: 29, 34.5, 41




• 8: 30, 35.5, 42




• 10: 31, 36.5, 43




• 12: 32, 37.5, 44




• 14: 33.5, 39, 45.5
Take Care
Dry Clean Only or Hand Wash Cold

100% Cotton
Cotton Voile Lining